August Product Update: New Media Library and More
Posted by Jake Lumetta on September 10, 2018
Our roadmap is shaped by you, our customers. We love hearing from you and greatly appreciate feedback on Butter as it helps continue to strengthen our offering as an easy-to-use headless CMS. Here's all of the product updates we made in August - let us know your thoughts in the comments below!
Brand New Media Library
Based on popular demand, our brand new media library, completely redesigned. We're extremely pleased with all the positive feedback we've already received on it thanks to valuable input from our customers.
The media library now allows you to embed an image anywhere in Butter with an easy-to-use interface and a more enlarged display of images.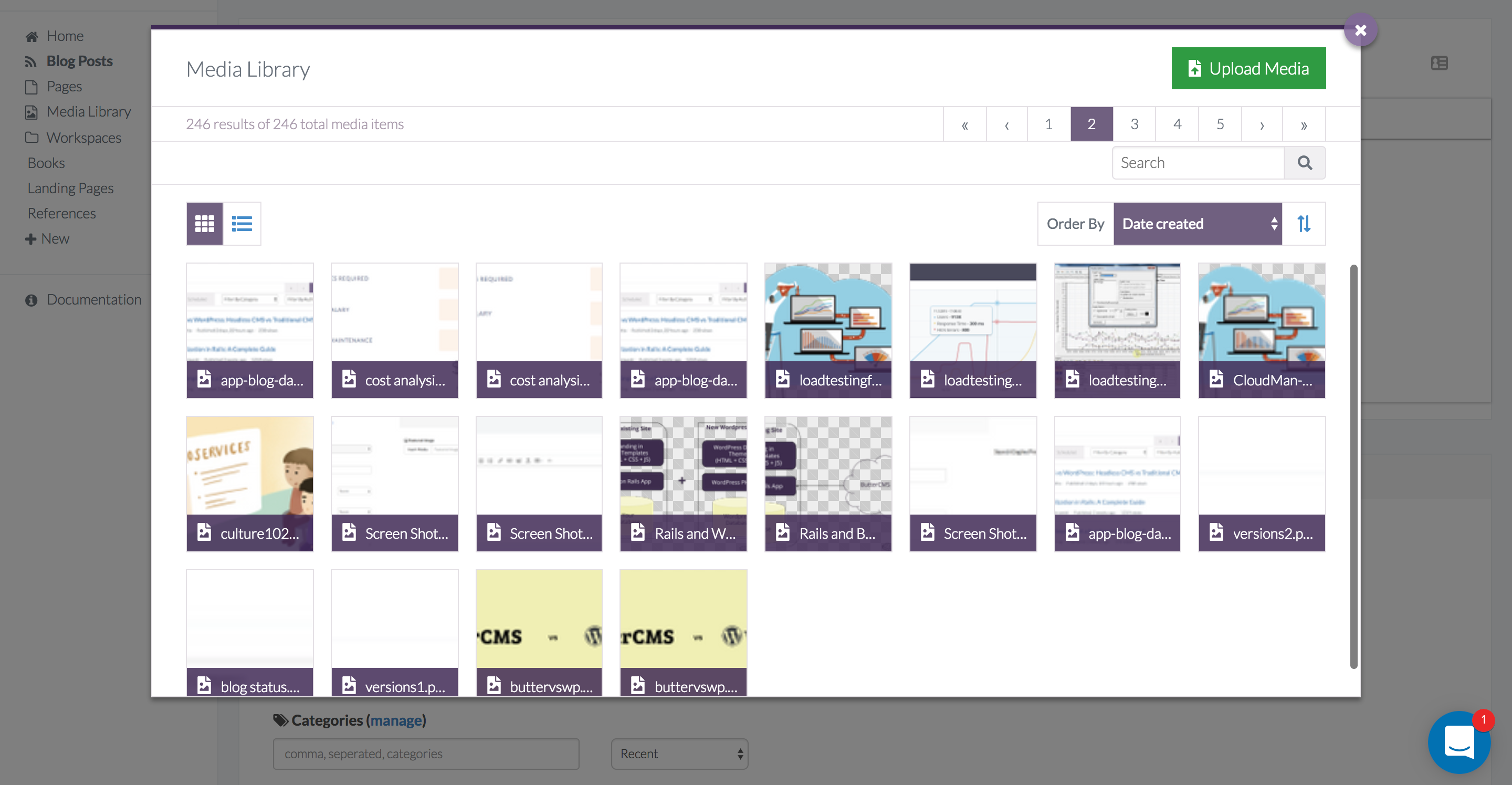 You can choose to display the media items in a grid format with the thumbnails visible or view the images as a list. They can be arranged in order of the label names, date the images were created or based on each editor's uploads, which is efficient for teams with multiple contributors to their blog or website.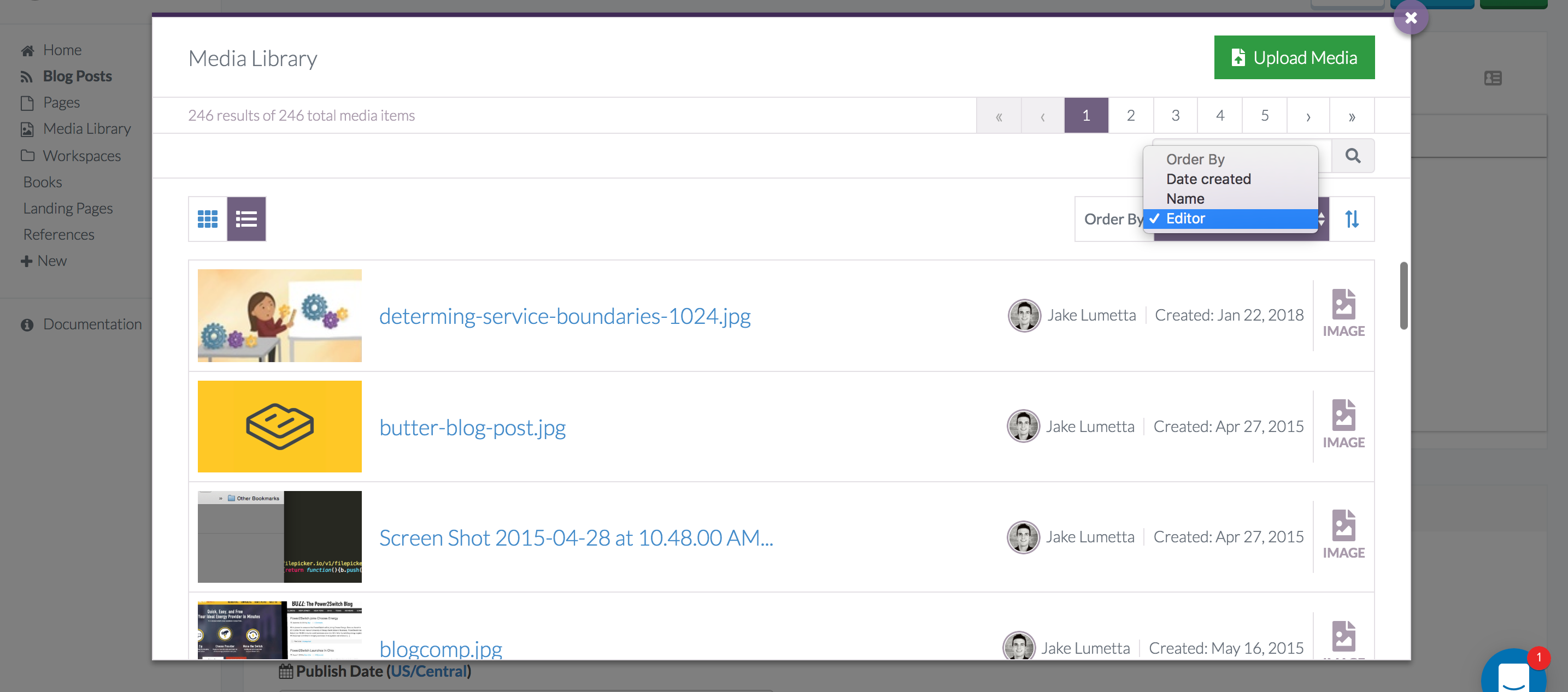 Add ability to mark fields as required
Developers configuring ButterCMS for their clients will be happy to know that we've added the ability to mark fields on pages as required. Now when creating new pages for a website or blog, you can add fields to each page and mark some of them as required to be filled if you need.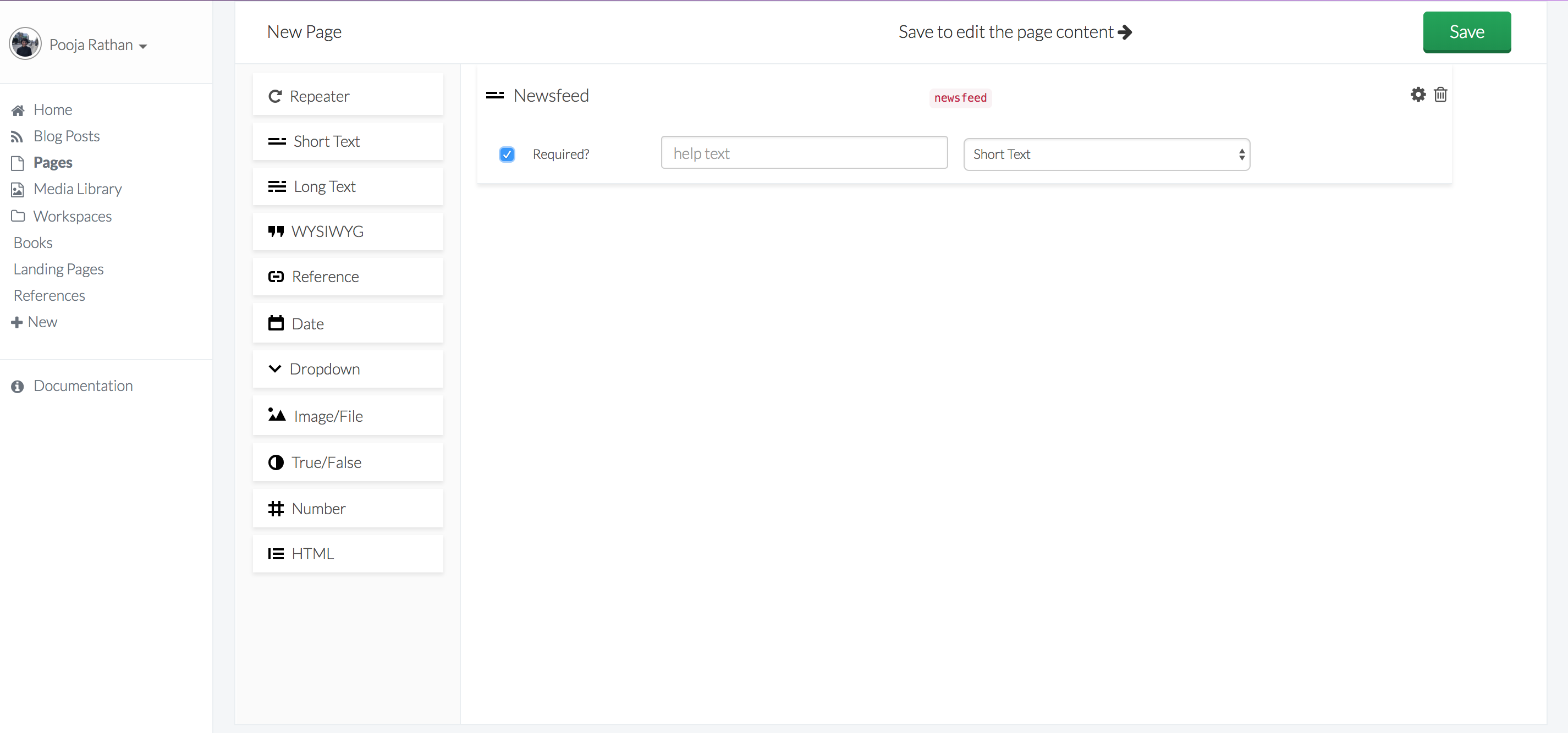 Without filling in the field requirement, the client will be unable to save that page. As the web developer, this gives you more control over the configuration of the website and is easier for your clients or internal marketing team to use.

Custom headers for Webhooks
Do you use ButterCMS' webhooks? You can now make it more secure with the latest improvements we've made to webhooks. We've added two fields; the header and secret value.
If you're using the webhook feature, you can make it more secure by adding your own custom header to the webhook and it'll allow you to ensure the webhook you're receiving is actually from ButterCMS.

Improved the logged in dashboard for onboarding
We've made a few minor updates to the ButterCMS dashboard such as:
The API Key is now visible on the front of the dashboard and is easier for developers to find it when they're setting up Butter.

We've added a sidebar which displays new Pro Tips every time you click on the homepage. This will help users navigate and get the most out of their experience with ButterCMS.

If you're an accustomed user of ButterCMS, we invite you to share your BetterWithButter™ story with us. As a current customer, we'd love to know more about how you use ButterCMS and why you like it and feature you to our Butter network.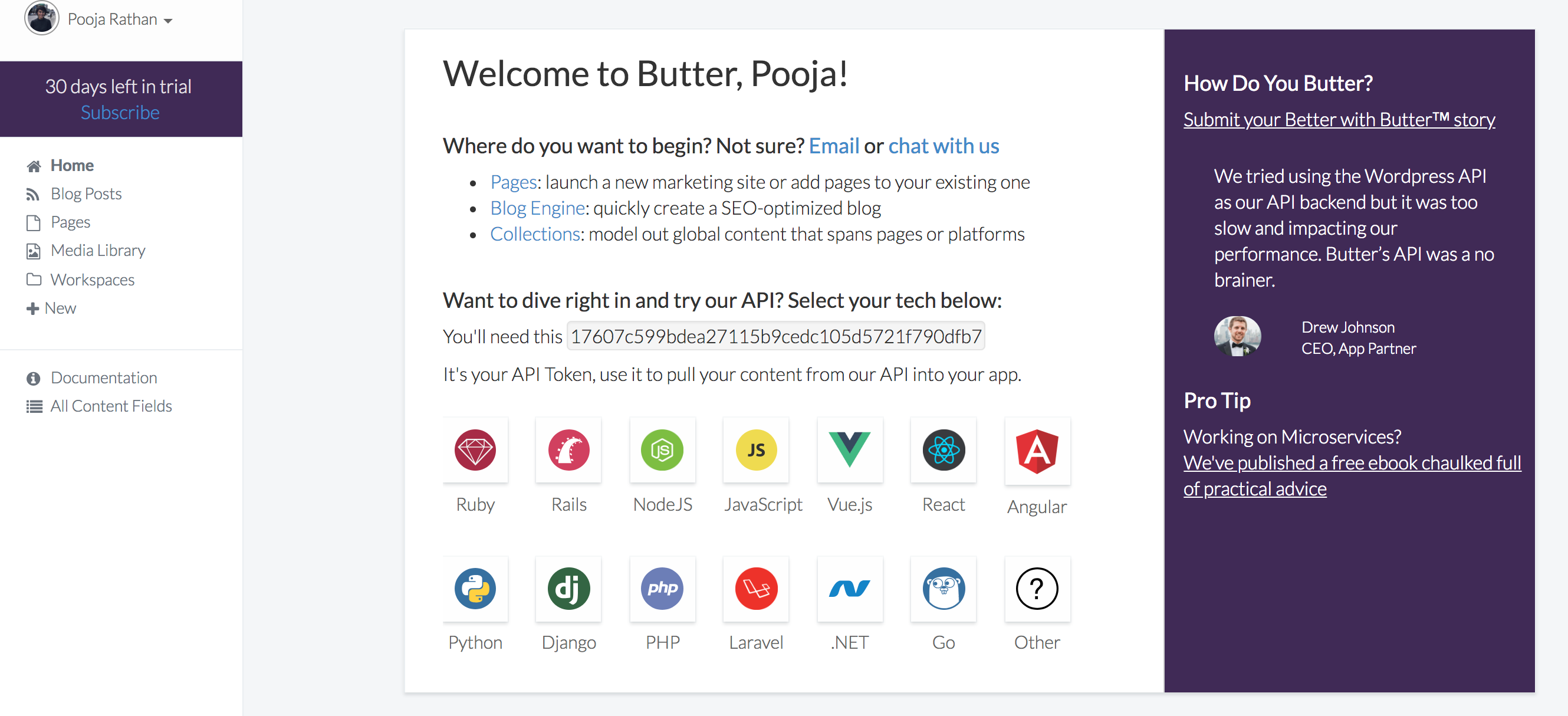 Added Publish Content permission
This feature is a minor change but we thought it was worth mentioning that we added publish content permission fields for users. By unchecking this field, the user only has access to make changes in test mode using draft values without affecting publishing.
At Butter, we're constantly striving to improve user experience on our platform based on customer feedback and we'd love to hear more from you.
Are you interested in sharing your BetterWithButter™ story with us and getting featured on our website?
Make sure you receive the freshest Butter product updates.
We're the #1 Rated Headless CMS
Related articles
Don't miss a single post
Get our latest articles, stay updated!