Better Content Validation for Content Types and SEO Enhancements
Posted by Jake Lumetta on February 11, 2020
We hope your 2020 is off to a fantastic start. We're very excited about our updates that we've shipped in our most recent release. Two major focuses: Better content validation for content types and SEO enhancements
Customizing the WYSIWYG toolbar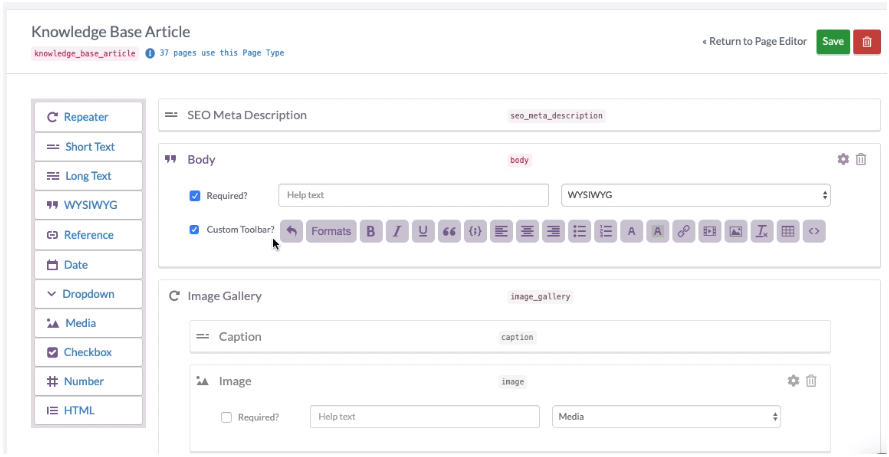 When configuring a page or collection in Butter, we have a WYSIWYG editor that provides content editors with a rich formatting toolbar. You now have the ability to disable some buttons in this toolbar depending on the use case for this field. For example, if a field is supposed to represent text content, you can turn off the insert media buttons so that your content editors don't accidentally insert an image. This enhancement helps clarify expectations for what content formatting is expected and prevents mistakes.
Min/Max Limits on Repeaters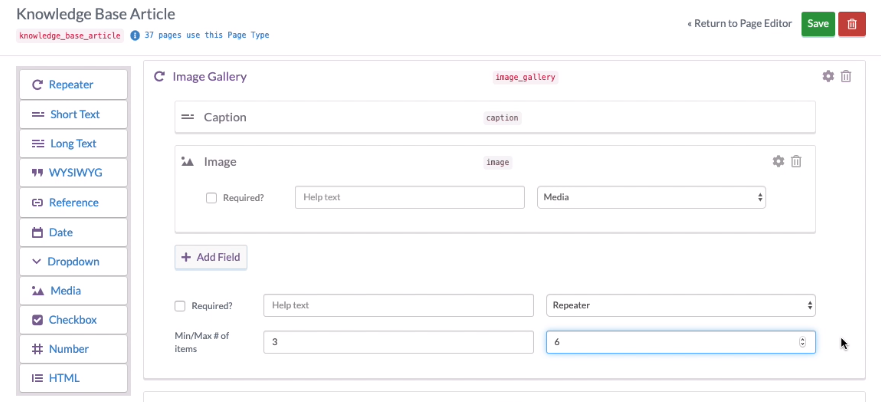 Another updated feature is within our repeater field (which allows you to create repeatable sets of fields within a page). Previously in our image gallery, a content editor could add an infinite amount of images to a gallery. Now, you can define a minimum and maximum allowance of images that are required which allows your website layout to be correct and have the right set of content within it.
Featured Image Alt Text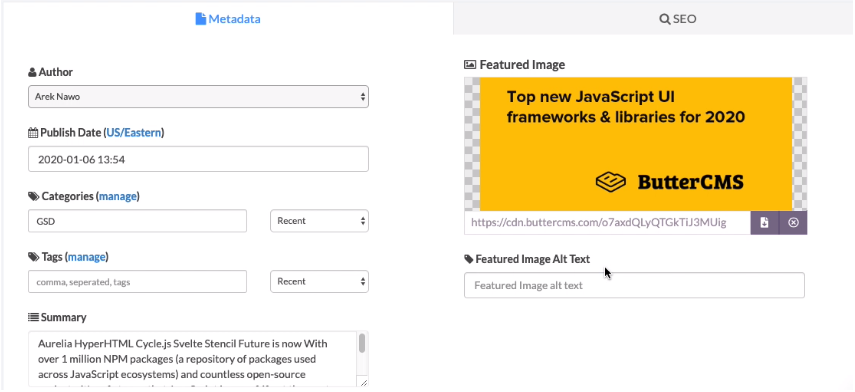 Within our blog post editor, we have now added the featured image alt text field below the featured image. This is very important for SEO to index the name of the image.
API Enhancement - Fetch Single Pages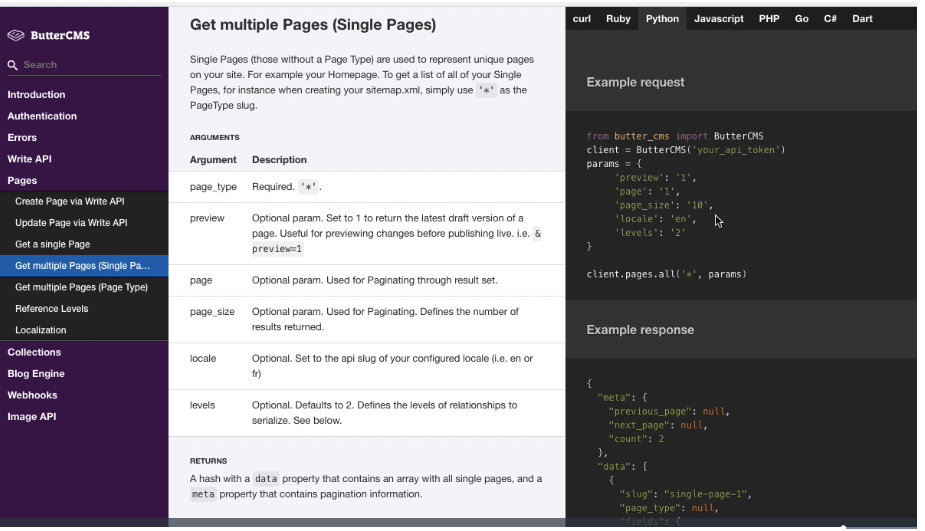 You can now call our API to fetch all of your single pages. Previously you could only fetch pages that belonged to a Page Type. Now you can simply generate a sitemap containing a full list of all of your pages, single pages and even pages belonging to a page type. You can also call the API to call all content and also put that into the sitemap as well.
Really excited about these enhancements? Please let us know your thoughts!
ButterCMS is the #1 rated Headless CMS
Related articles
Don't miss a single post
Get our latest articles, stay updated!