Dead Simple Image Alignment for Your Posts!
Posted by Jake Lumetta on January 13, 2016
One of the most requested features of Butter is the ability to left or right align images within a blog post. Today we're thrilled to launch official support for positioning images within your post!
It works exactly as you'd expect. Simply click on any image in your post and use the new alignment controls on toolbar. Here's a quick demo: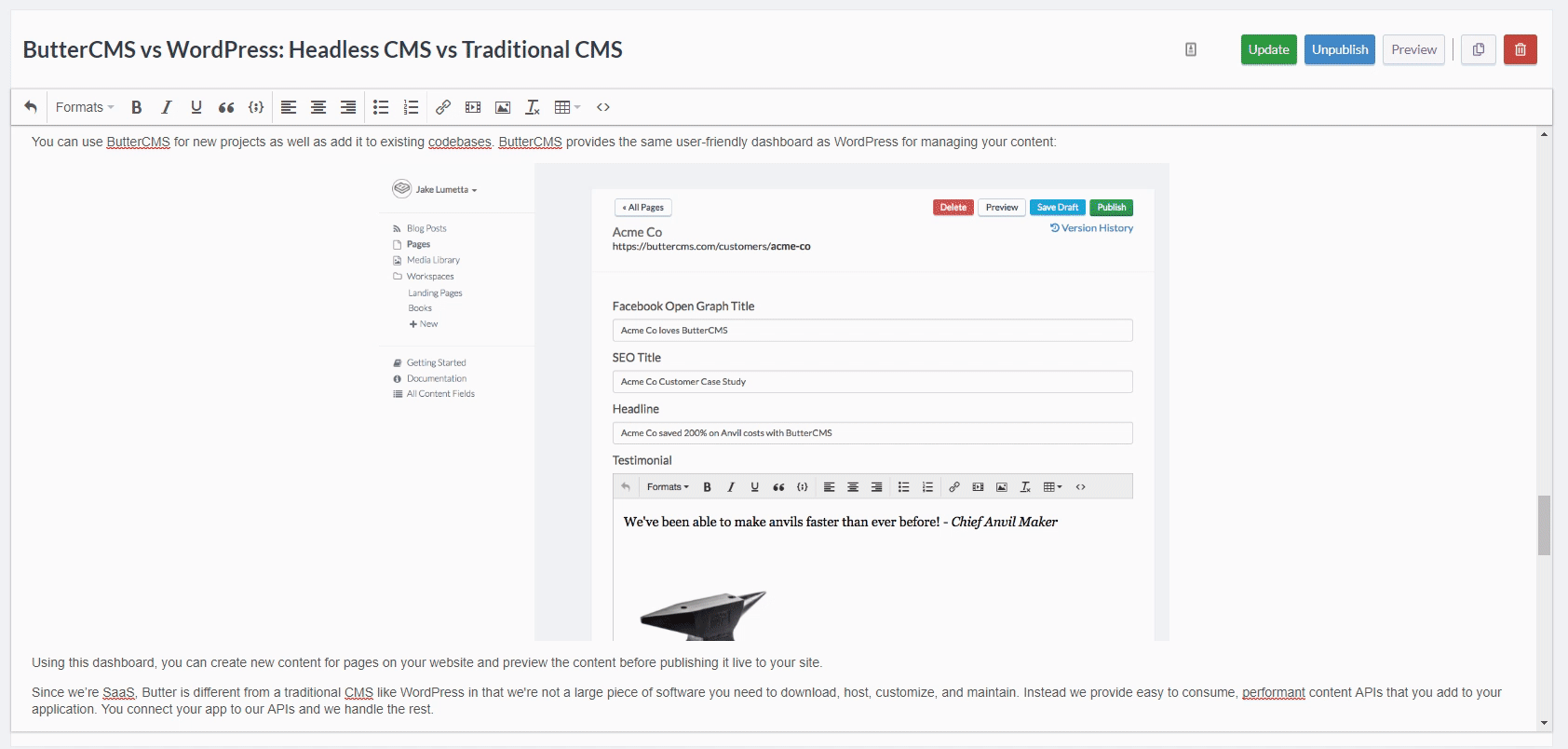 Implementing on your blog
One thing to note with this feature is how we've handled the positioning affect. As per our documentation, when you left align an image, we apply a "butter-float-left" class to a div tag surrounding the image. To properly support mobile and responsive websites, we enable you to write custom CSS styles for these classes. In other words, to get the desired behavior on your blog, simply copy and paste the below CSS into a <style> tag or stylesheet for your blog.
Let us know your thoughts!
As with any new feature, we'd love to hear your feedback. Leave your comments below.
Make sure you receive the freshest Butter product updates.
We're the #1 Rated Headless CMS
Related articles
Don't miss a single post
Get our latest articles, stay updated!