June Product Update: New Blog Dashboard and More
Posted by Jake Lumetta on July 2, 2018
Now that June has wrapped up, we'd like to do a quick recap of some of the new capabilities added to ButterCMS to make your CMS experience smoother.
Ability to revert page to previous version
This feature allows you to view previous versions of pages you've published and revert the page back to a previous version. Once you click into pages and select a page to work with, you'll see a History button on the right side of the screen you can click:

Clicking History will open up a page with all prior versions of a page. You can select a prior version and then click the Revert to this version button to revert the page to a previous version:

New blog dashboard
We've rebuilt the dashboard for scratch to make it easier to navigate, filter, and search. We've also revamped the display to show you more information about each post. You'll now be able to see the full author name, featured image, and more.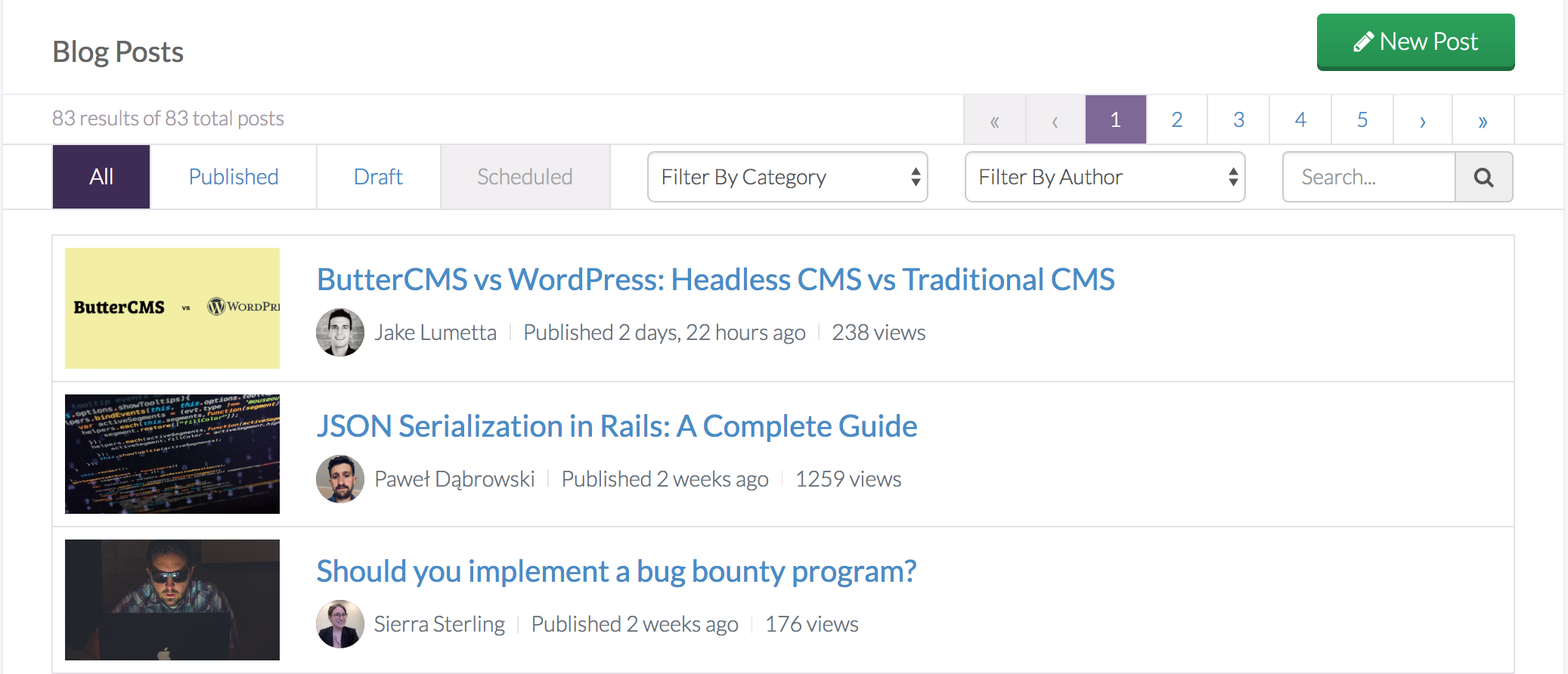 You can navigate through blog posts by type (all, published, draft, scheduled) simply by clicking that field. The "Filter By Category" and "Filter By Author" dropdown menus allow you to easily find things by category or author, and we've added search functionality to make it easier to navigate to blog posts.
The post display now shows a preview of the featured image and full author name, making it easier to scan down the list for featured image and author.
API performance improvements for blogging and content end points
We reduced the number of queries and query time by a factor roughly close to 50%
What this means for you: even faster content experience for your customers and website visitors and faster load times = better SEO and conversions
Let us know your thoughts in the comments below!
Make sure you receive the freshest Butter product updates.
We're the #1 Rated Headless CMS
Related articles
Don't miss a single post
Get our latest articles, stay updated!