New Features: Draft Mode and Version History
Posted by Jake Lumetta on December 18, 2016
It's been a busy end to the year and we felt it was a good time to give you an update on what we've been working on the past several months. We've shipped a ton of small product improvements as well as some very meaty ones.
Draft Mode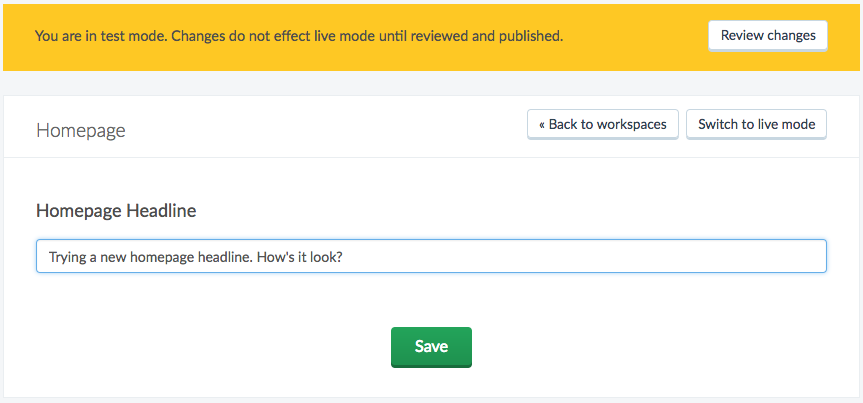 Test Mode can be used to setup a staging website for previewing content.
 This enables a rich content workflow where new content changes can be safely previewed before being published to your production environment.
Your content editors can preview any content change including creating, deleting, editing, and reordering content.
Version history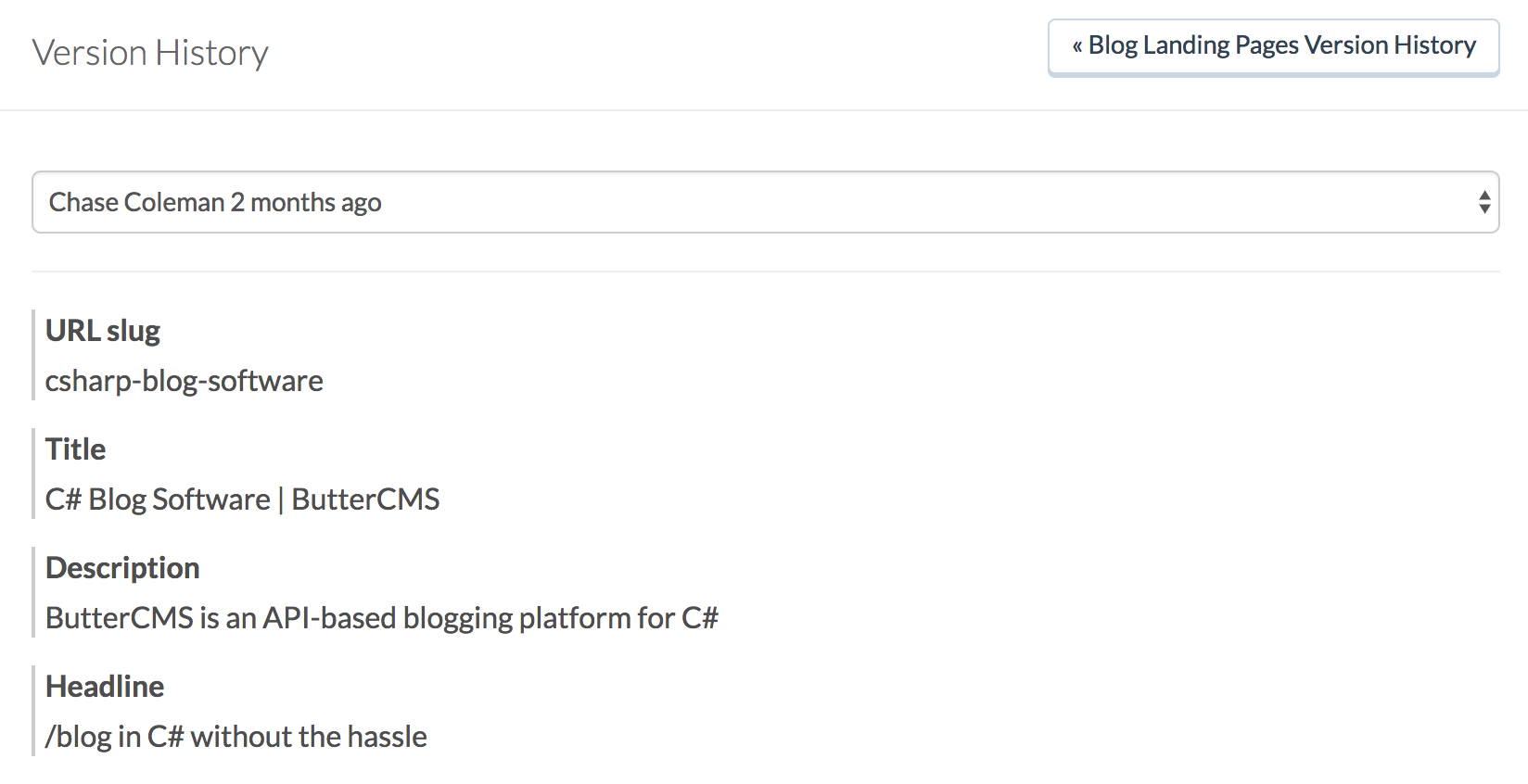 We've also introduce version history for all of your content, making it easy to view all changes to a Page or piece of content over time. You can see exactly what changed, who made the change, and when it was made. This is quite handy for a lot reasons and has been a highly requested feature so we're thrilled to bring it to you.
We hope these make managing your content even easier and, as always, we'd love to hear your thoughts!
Make sure you receive the freshest Butter product updates.
We're the #1 Rated Headless CMS
Related articles
Don't miss a single post
Get our latest articles, stay updated!