October Product Update: Bulk Publish Pages and Bulk Upload Media
Posted by Jake Lumetta on November 5, 2018
In October we released some great productivity enhancements to Butter for both content editors and developers and we're excited to share them with you!
Pages Dashboard
In the Pages dashboard, we added the bulk edit and bulk publish capability. Now if you wanted to set several pages live at once, you can now hover over the pages and select all the ones you want and bulk publish them. You can perform a bulk publish or bulk delete, depending on what you want.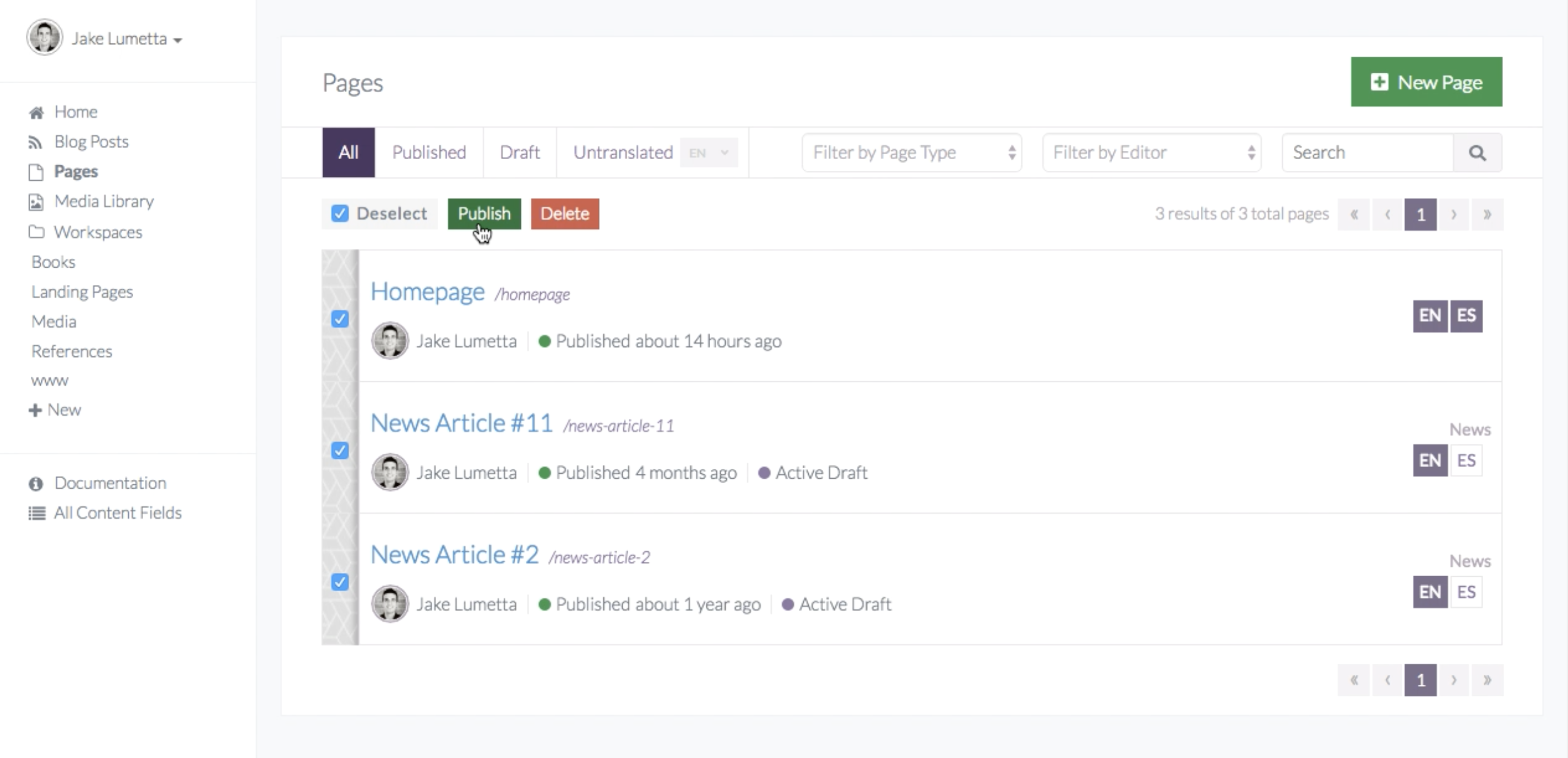 It's a pretty simple and straightforward feature but a really nice productivity boost if you have a lot of pages you want to quickly manage. It's a nice performance enhancer for content editors that makes it even faster to publish content to your site.
Another feature we added is really helpful for folks that are using our localization capability. If you have local set up or different languages set up for your content, then you can select the untranslated tab on top and click the language you want to translate. It immediately filters down the pages that needs to be translated to that language. In this example, the language we have set is Spanish.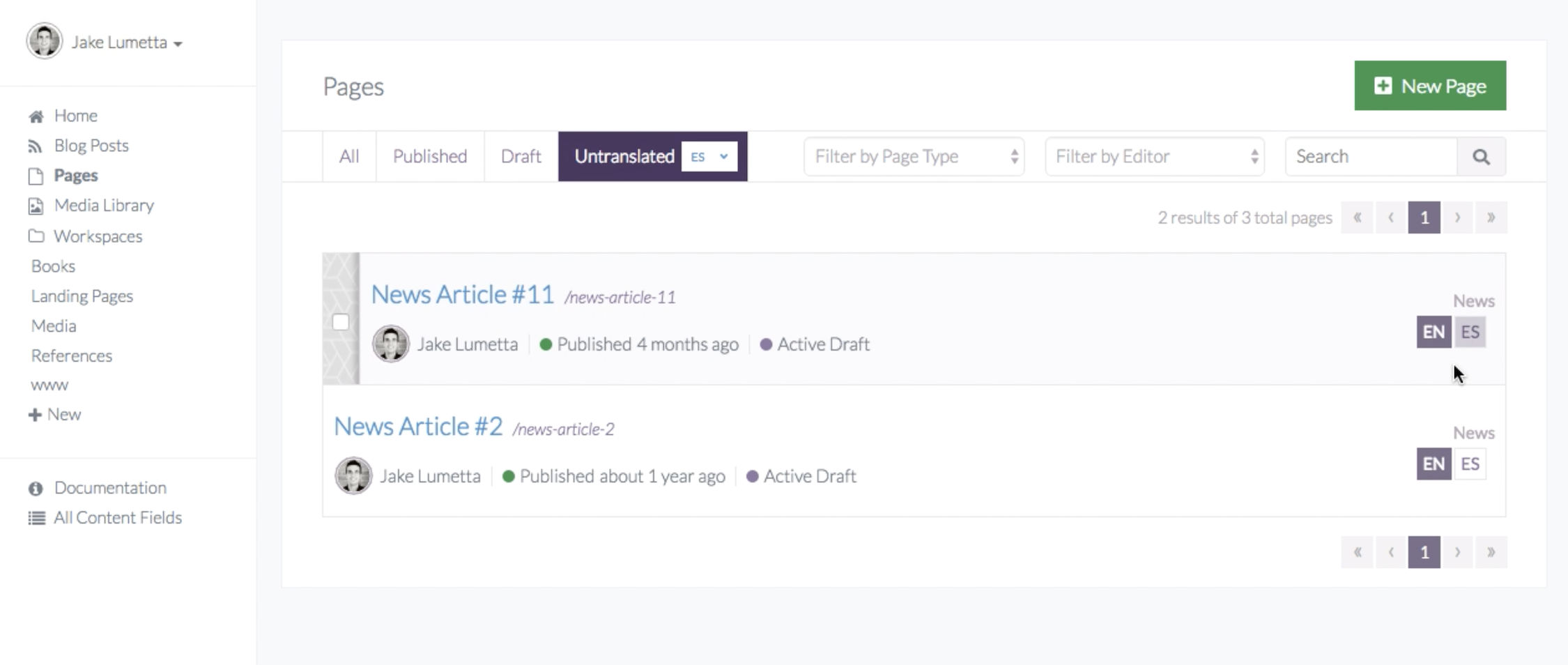 Butter supports localization so you can have your page content in as many languages as you need and now with this untranslated filter, it makes your translation workflow even easier. Now you simply go into the pages dashboard, click on untranslated and pick the language you are primarily responsible for or focused on translating at the time and we show you the set of pages that need translating for that language.
Media Library
We're really excited about this feature because pretty much all of you use the media library. Previously when using the media library, you could only upload one image at a time and we had different reasons for that but based on the large feedback we've gotten, it became obvious that we needed to support bulk upload for media.
Today we have that and we're excited to show you how it works. When you go to the media library page and click on upload media, this is all just like it was previously. Now when you click on files to upload, you can select multiple images at once and boom, they're uploaded!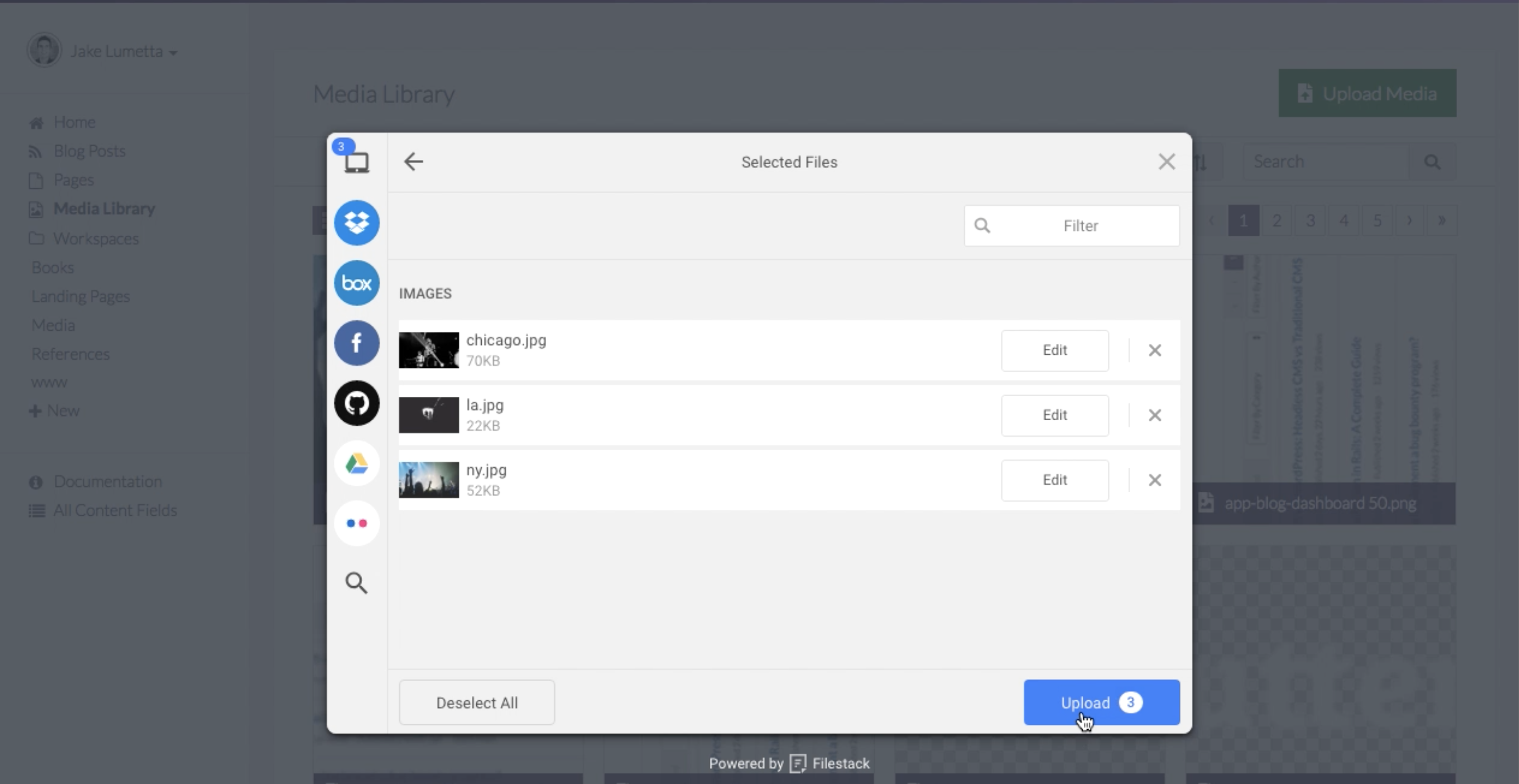 Again, this is a straight forward feature but it makes a great productivity boost when you're managing a lot of content and a lot of media. This is directly on the media library page but if you use Butter for your blog posts or pages, you can access the media library right from the WYSIWYG editor itself.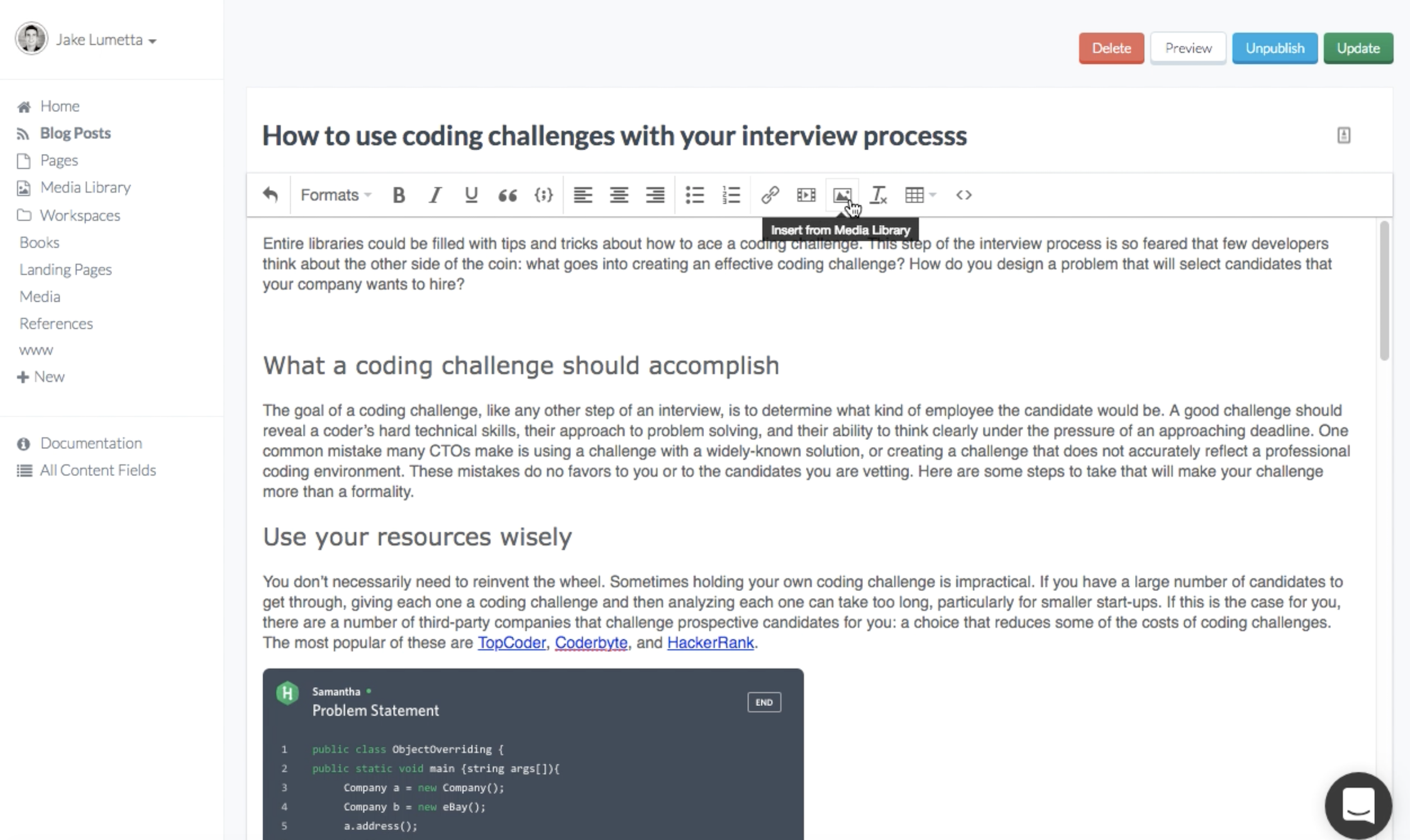 If you're editing a WYSIWYG field and you want to be able to quickly insert multiple images, you can now do that by simply clicking on the button shown above. We've also made some nice workflow improvements here to by removing additional clicks and steps to ultimately make it easier for you to manage your content.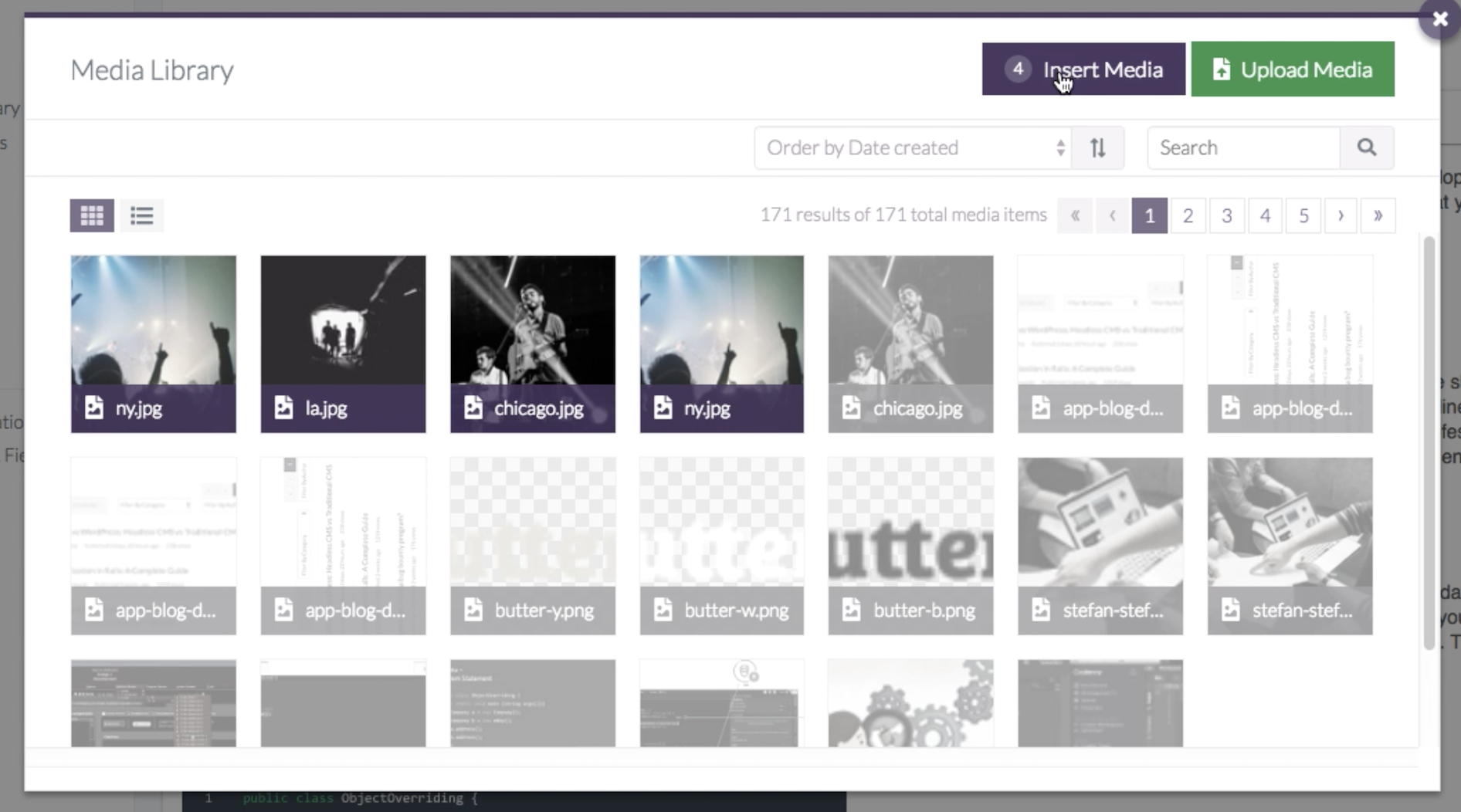 Once you launch the media library in the WYSIWYG editor, you'll notice that when you click on an image, it selects that particular image. You can now select multiple images if you want and then click on insert media and it will now upload all of them, all at once into your blog post. So now you don't have to manually add them one by one which is a great time saver when you're working with a lot of media.
ButterCMS CLI tool
These are the updates we focused on for the content editors. Another thing that we shipped is our new CLI, which is more for developers. CLI stands for Command Line Interface and basically this is our own custom tool that's going to allow developers to very quickly launch new projects that are fully integrated with Butter.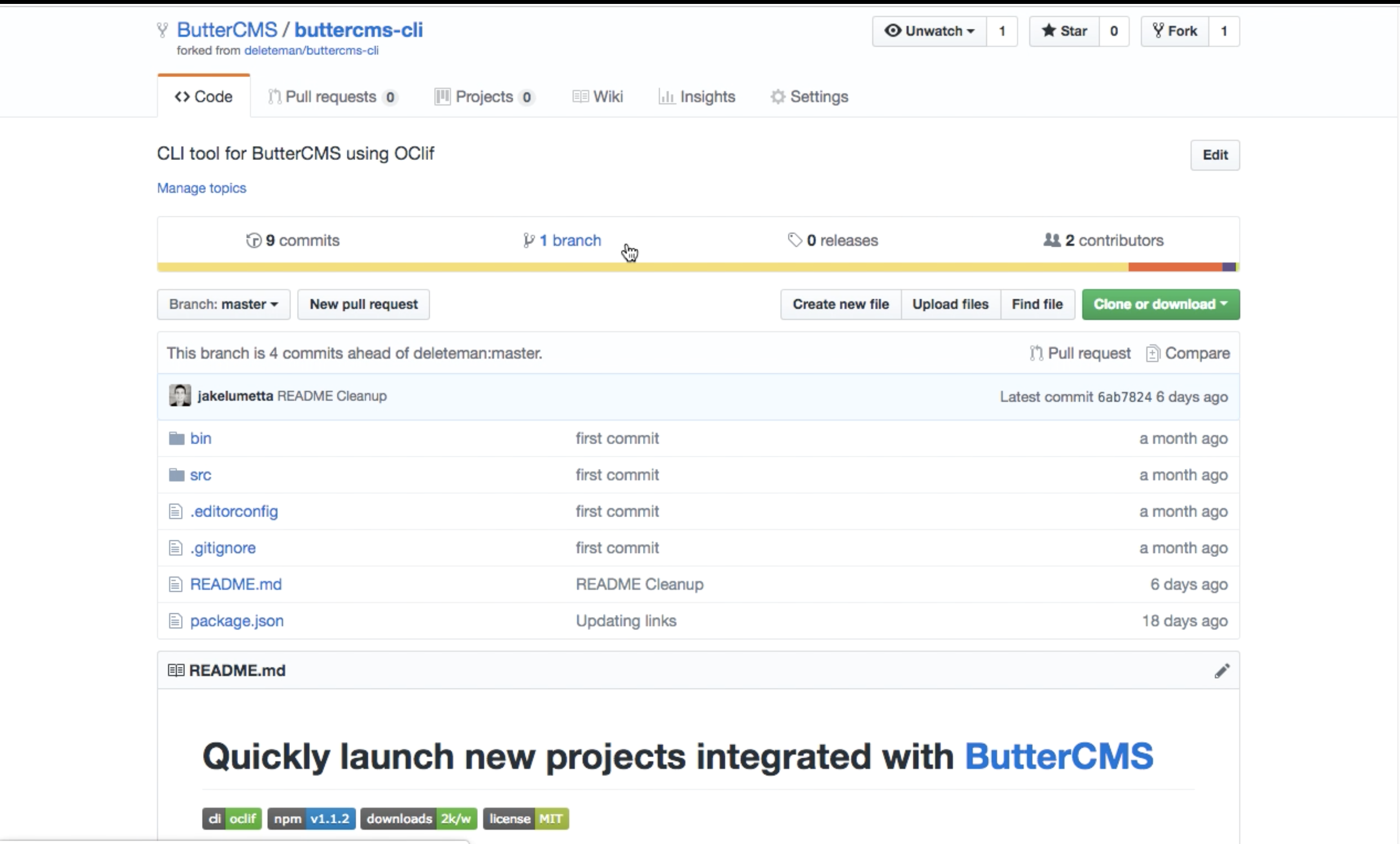 Check out the new ButterCMS CLI on GitHub.
Make sure you receive the freshest Butter product updates.
We're the #1 Rated Headless CMS
Related articles
Don't miss a single post
Get our latest articles, stay updated!