Try us for 14 Days FREE and we think you'll agree—ButterCMS is the best and only headless CMS you'll ever need.
We get it. You need an easy to set up headless CMS that allows you to work within your existing tech stack and helps eliminate daily marketing requests. With ButterCMS, you'll be up and running within minutes, and your marketing teams will have an easy-to-use dashboard that gives them control over content publishing and frees up your time.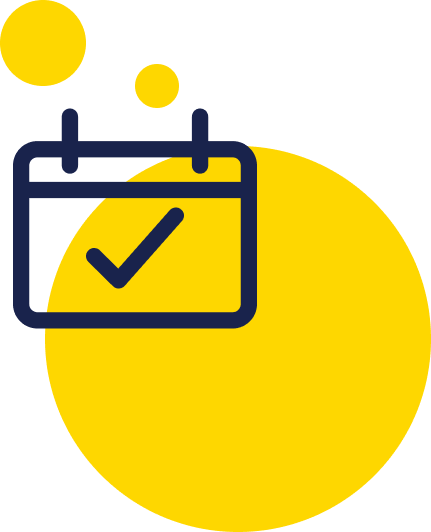 The Best Headless CMS
Traditional CMS's are bloated with lines of code and complexity. ButterCMS exists within your website's codebase via simple API calls.
ButterCMS allows you to quickly add CMS functionality to your existing tech stack within minutes. Butter makes your life easier.
ButterCMS was built by developers, for developers—we understand your needs. We're agile enough to move quickly, and our experts will help solve your toughest issues.
What Our Partners Have To Say
ButterCMS is rated 5 Stars and a 2021 Winter High Performer winner on G2 Crowd, a peer-to-peer review site. Check out what some of our partners have to say about the best headless CMS, ButterCMS
Todd D Director of Web and Mobile

"It is your backend plus an easy interface that even marketing people can figure out!"

Pratheese K Customer Solutions Specialist

"The Simplicity of Butter CMS is the part we like the most, along with how quickly we were able to adapt it for our complex requirements"

Yuliya Y Software Engineer

"I love how easy it was to add ButterCMS into my existing Rails application without a hassle. The trial period is perfect for testing the waters and the support is exceptional! "
Founded in 2015, ButterCMS was born from a need to unite marketers and developers on one platform while satisfying the needs of both. Marketers want control over their content, and developers want their time back—Butter does both.
Today, ButterCMS has grown into an organization of developers, technical writers, and engineers, dedicated to continuously improving our CMS. We're an agile partner that listens to our customers and works tirelessly to satisfy your needs. That's what makes ButterCMS the best and only Headless CMS you'll ever need.
Created by developers, for developers, ButterCMS allows you to work within the platform you know and enjoy—freeing up your time and resources so you can get back to doing what you love.
Trusted By Leading Start Up,Agency, And Enterprise Brands
Since 2015, Butter has worked with our partners to consistently create the top headless CMS for organizations of all sizes. We are featured in CMS Wire and Vue.js as the trusted CMS partner of small to enterprise-wide businesses. ButterCMS is the best and only CMS you'll ever need!
Why Choose A Headless CMS?
Juggling outdated tech such as a traditional CMS makes teams less productive. Streamlining your content management into one CMS helps you deploy apps faster, make content changes within minutes, and shorten your release time by weeks or months.
The Best Headless CMS Means Less Code
When it comes down to it, you want a system you're already familiar with—one you enjoy and seamlessly work within. A headless CMS like Butter eliminates the task of learning a new system like WordPress, and it's millions of lines of code. That's not efficient for you or your team. Sure, there are plug-ins to teach a traditional CMS to act somewhat like a headless CMS, but with each plug-in comes more code, and more code means more time stolen from your team.
With Butter's premium features like versioning, Write API, localization, and flexible user roles, you get the top headless CMS that's simple, intuitive, and just works!
Simple as can be with powerful features and great customer support!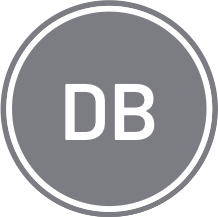 Butter made it extremely easy to add a CMS backend to my website. The implementation is as simple as building your content structure on the admin panel, and then using your API key to pull in all the content via HTTP requests

Dillon B Front End Developer
Get Up and Running within Minutes with ButterCMS
Butter was built by developers, for developers. With ButterCMS, you can quickly add CMS functionality to your existing tech stack—within minutes. Our simple API and intuitive SDKs are optimized for developer productivity.
API requests for content can slow down your website. The best headless CMS offers the best API performance. That's why at Butter, we use Fastly CDN to make sure you never create multiple API calls to render a single page or screen on your website.
A Fast, Novel, and Convenient Way to Manage Content in an Enterprise Website!

The API and documentation are very complete and easy to integrate from different programming languages, in our case we integrated ButterCMS into a Rails 5 application, and the experience for developers was very simple.

Mario V Cloud Solutions Architect (Heroku, AWS, Salesforce)
The Top Headless CMS with Outstanding Support
ButterCMS is an API-first, headless CMS solution to all your content management needs. It's a scalable platform that allows you to smoothly integrate CMS into your existing tech stack in a matter of minutes. We handle the infrastructure side of things, so you aren't wading through a DevOps nightmare when your site starts to grow.
At Butter, we pride ourselves on being the top headless CMS on the market. We offer 24/7 professional support by knowledgeable people who understand your needs. Our team provides the best integration help in the industry. We're here for you whenever you need us, but don't just take our word for it, read what hundreds of other ButterCMS users have to say at G2Crowd.
Just what I was looking for!

The documentation is great, and the support team has been excellent regarding both response time (usually same day - within an hour or so, even) and efficacy.

Aaron B Technical Principal
Migrating from an outdated CMS to a headless CMS makes your team more productive. If you're working within multiple CMS's to manage your content, it's time to give your team back their time with ButterCMS.
With ButterCMS's FREE 14-day trial, you'll experience the best headless CMS in a controlled environment, without disrupting your current workflow or applications.
What are You waiting for?
Try Butter 14 Days For Free
Try Butter for 14 days and receive a full-service headless CMS you'll never want to let go of.
Outstanding customer support from experts who understand your business
Quick starter projects and SDKs, allowing your tech stack to connect with Butter
Unique API key to easily connect ButterCMS with your app
Full access to Butter's Content UI for content modeling
Unique API key to easily connect ButterCMS with your app
Unique API key to easily connect ButterCMS with your app
Content Preview right in your own app