How does Butter compare to Medium?
Butter is a simpler alternative to Medium that lets you develop CMS-powered websites faster and with less costs.
1. Butter is fast to setup
Butter has a simple API and intuitive SDKs optimized for developer productivity.

I've tried other API-based CMS's. I liked their programs, but I got yours up and running the fastest.
Beau O'Hara, Anstar Products
2. Out-of-the-box support for blogging
Butter supports blogging out-of-the-box with a user-friendly blogging interface that your team will love.

Just wanted to let you know that Butter is awesome. 5 minutes to set it up and write a sample blog post, that was it.
Jeff Judge, Founder of Bright
3. Butter is blazing fast
Don't let API requests for content slow your website. Butter's API has unbeatable performance using the Fastly CDN and our API is designed to make sure you never need to make multiple API calls to render a single page or screen in your website.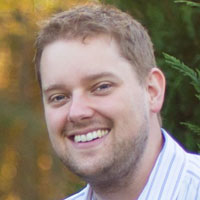 Integrating Butter couldn't be easier. Now I finally have a great CMS that I can run right inline with the rest of my code.
Andrew Burleson, Founder at Betabooks
4. Butter is feature rich
Butter offers premium features like versioning, Write API, localization, and flexible user roles.

Simple, intuitive, and just works!
Spencer Toth, Marketing at DeadMansSnitch