Easily create coherent pages using the ButterCMS component library

Non-technical teams can create pages in seconds, not weeks with minimal learning curve

Continuous A/B testings leads to 15% lift in revenue

Hearing Aids

Laravel, Vue.js

Chicago, IL
MDHearing is a direct-to-consumer (D2C) manufacturer offering doctor-designed hearing aids at 90% less than traditional hearing clinics. The company was founded by a Chicago ENT over 13 years ago and began as a small, family-run business, later receiving investment from a Dutch-based private equity firm that had experience scaling similar companies in Europe.
Executive Summary
MDHearing recreates its entire catalog website in a process that took just four months with ButterCMS
In order to uphold its mission of offering affordable hearing aids, MDHearing remains committed to an online-only business model that helps keep overhead costs low. However, with a growing catalog and over 500,000 customers to serve, they knew that their old clunky CMS was holding them back.
Prior to moving to ButterCMS, MDHearing had tried WordPress, Sphere Mall, and even a homebrewed AngularJS solution, none of which provided the ease of use their marketing team required. In order to take the tech team out of the equation and provide other departments with the flexibility they needed to make changes on the fly, MDHearing decided to switch to a headless CMS.
After seeing all that ButterCMS had to offer, MDHearing decided to recreate its entire catalog website in a process that took just four months. Now, even non-technical teams are able to make all the changes they want on their own in a matter of seconds, not weeks. Now that they have greater control, the marketing team is able to continuously use A/B testing to improve the site, with the latest test leading to a 15% increase in revenue.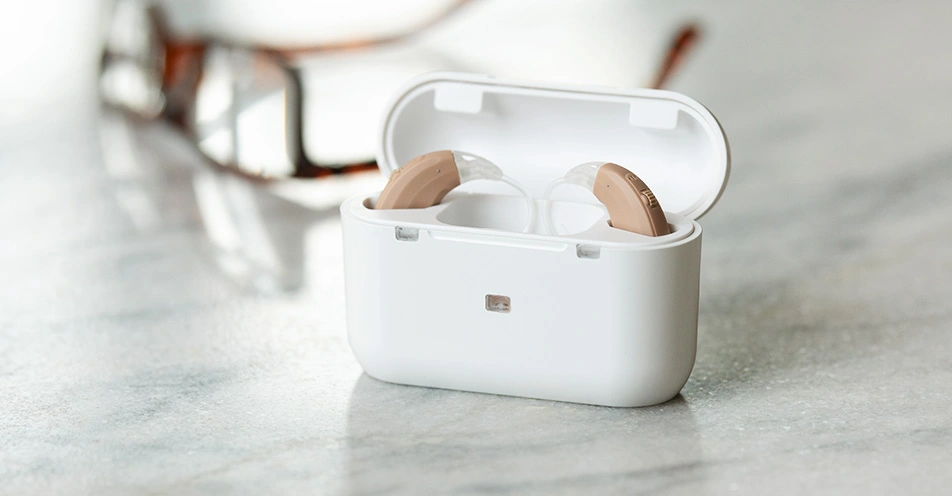 Business Challenges
Finding Simplicity and Control
MDHearing knew its marketing team needed more control, but simple changes sometimes took weeks and required full involvement from the tech team.
MDHearing's online-only retail model is key to keeping operational costs low, allowing the company to pass on major cost savings to its customers. However, as the company's catalog website grew more complex with time, and the amount of traffic increased, MDHearing began to recognize issues with cost, reliability, and efficiency.
The biggest challenge that MDHearing sought to overcome was the organizational overhead that the company's old CMS had created. At one point, the MDHearing catalog website was running on three separate Google Cloud servers, a costly decision that posed major uptime issues as the site went down multiple times a month.
The unnecessary complexity associated with updating the MDHearing catalog website created a disconnect between teams, forcing the marketing department to plan and prioritize big changes and sometimes forego small, yet important details.
MDHearing previously used WordPress before switching to SphereMall. Eventually, the company decided to move to a homegrown, but difficult-to-maintain AngularJS project. In all cases, the marketing department had no control over the search engine optimization process, leaving it up to the tech team to set titles, descriptions, and keywords.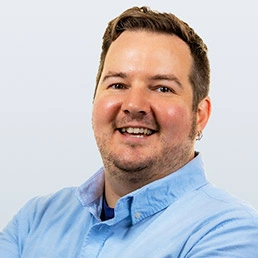 Solution
Uncoupling Content From Design
Once MDHearing decided to uncouple its design from its content using a headless CMS, they were able to eliminate much of the bloat that was holding teams back.
Faced with a catalog website that was simply too complex to manage, MDHearing began seeking a solution that could empower its teams to own their own tasks, allowing everyone to work more efficiently. The concept of a headless CMS prevailed, as it provided the capability to do templating and design work independently of copy and content changes.
"Managing individual pages is a bit like maintaining snowflakes; it's unruly. As the ecosystem has evolved over the years, WordPress was filling a big gap for a long time, but it was over the top, it was really hard to manage, and required a lot of customization. So, in general, a headless CMS is what interested us because it separates form from the structure.", says John, the Digital Marketing Manager.
It wasn't long after MDHearing began searching for a headless CMS solution that they came across ButterCMS, jumping on board with the goal of recreating the company's entire catalog website over the course of a few months. They started with an internal site audit where they took inventory of components. Ultimately, that led to a list of 20 reusable sections that they were able to design using ButterCMS.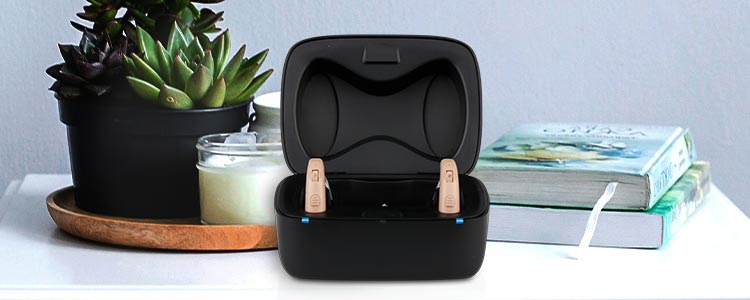 With a component library in place, the team went ahead and designed a simplified version of the most important pages, putting them together so they could begin migrating content and determining where changes needed to be made.
As use cases were identified, the team added configuration options for components accordingly. For instance, they created both dark-themed and light-themed hero sections and they swapped images from the left side to the right side, allowing for the highest level of efficiency and flexibility during the design process.
The entire process began in February and the staging website came together by May, which is when they launched the new version, complete with all 55 pages the original website contained, except they were created using the same set of configurable components, making them faster, more consistent, and easier to maintain.
As the company made the switch to ButterCMS, they were also able to move away from running on cloud servers. Instead, they moved to a static website hosted in S3 with HTML and CSS files being delivered by CloudFront, the company's CDN. As a result, the site's reliability has greatly increased while load time and cost have gone down substantially.
"We couldn't have made the switch to a static site if we didn't have a way for us to store and manage all of the content that these guys need to deal with, so using ButterCMS made it more realistic and achievable for us."
Results
Empowering Non-Tech Teams
With the reusable components and simple user interface ButterCMS provides, MDHearing's non-technical teams can use A/B testing around-the-clock and make updates on their own.
The goal of adopting a headless CMS was to reduce organizational overhead and allow the marketing team to get hands-on with managing content, SEO, and the overall customer experience. The move to ButterCMS has taken the tech team out of the conversation entirely, giving everyone else the control they need over how the catalog website looks and feels.
"Before we would need to design something in Figma and pass it off to the tech team to implement, usually with some back-and-forth about details and it would take about two weeks. Now our ability to create variations on pages is exponentially faster because we can change a component and deploy almost instantaneously, so we can make changes in seconds."
Throughout the company's time using ButterCMS, John says they haven't had to interact with the support team that often, but he says the support provided is his second favorite part of the platform. Only second next to the reusable components, which are an absolute game-changer for MDHearing. "We'd be dead in the water without them," he says.
The speed at which changes can be made to the catalog website has opened the doors for continuous testing and improvement initiatives as well with the help of A/B testing tools inside of ButterCMS. Previously, because of the length of time needed to make changes to pages, MDHearing's ability to use testing tools was very limited. Now, they can test important things on the fly, like which products are featured on a landing page during a sale.
Whenever someone makes a change to the MDHearing catalog website now, be it a page or blog post, the new version is automatically built in a staging environment using webhooks. Once the team is happy with it, MDHearing has a tool in its internal app that allows them to push a button and migrate it to the production environment, giving those in the marketing department full control.
With the newfound ability to continuously test and improve things, MDHearing has noted measurable changes in sales. For instance, the company's most recent test over which prognostics were displayed on the comparison page led to a 15% lift in revenue, plus the marketing team was able to make the changes all on their own — in fact, the newest hire did it herself.
Since MDHearing's team is entirely in-house, it was important to find a CMS solution with a minimal learning curve to keep the onboarding and training process short as the company grows. Thanks to the user-friendly interface in ButterCMS, the newest member of the marketing department was able to start making webpages in her first week. "She now makes most of our web pages with very little oversight, we just ask her to make changes and it couldn't be easier," John says.
Closing Thoughts
Easy, smooth conversion to ButterCMS with impeccable support available along the way
Altogether, Steven, the Chief Technology Officer, and John, the Digital Marketing Manager say that ButterCMS has provided the decoupled solution they desperately needed to give non-technical teams greater control over content and design while ensuring consistency, efficiency, and performance. Meanwhile, the tech team is able to focus on high-value projects, like implementing new features into the website to further improve the company's fully online customer experience.
For MDHearing, partnering with ButterCMS allowed them to gain critical ground, finally empowering them to get ahead of their catalog website upgrades and new content, and sharpening their competitive edge. All the while, MDHearing's customers might have no idea about what's going on in the background, but thanks to better testing and agility, the team is able to keep improving the website by the day.
If you're interested in learning more about how ButterCMS can help your business, you can take it for a spin yourself.