You might want to do a review and analysis of all of your blog content at some point. You may want to do SEO analysis or simply do a thorough job of content calendar planning by reviewing at a glance what content you've created and sorting it all by category, tag, or author. One of the easiest ways to do that is by having all of your content in a simple .csv file, which you can download from your Blog Post dashboard.
Go to your Blog Posts Dashboard by clicking on the Blog posts icon from the Main Menu.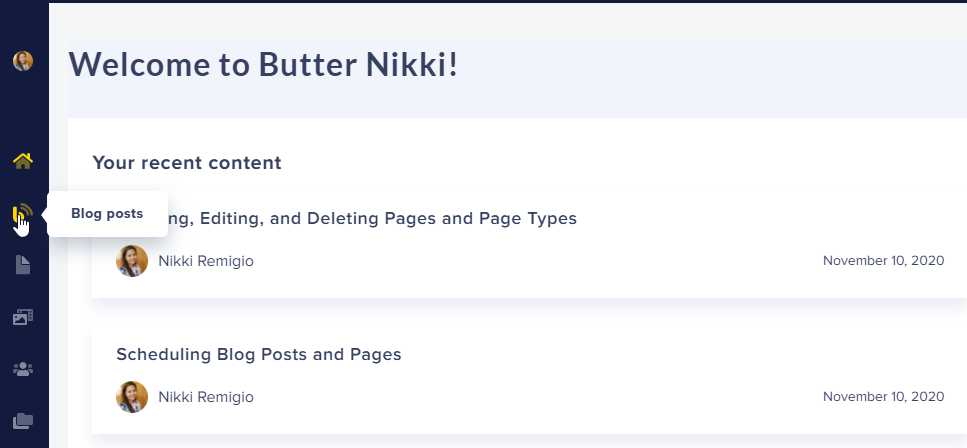 From the Blog Posts Dashboard, you will see the Export All Posts button.

Click on the Export All Posts button and a .csv file with all of your blog post data will begin to download onto your computer.