Picking a specific date and time that you want your Blog posts and Pages to go live is really easy. You can even schedule multiple Pages or Posts to go live simultaneously.
Blog Posts
On the Metadata tab of your Blog engine, simply click on Publish Date and choose the date and time when you want your post to go live.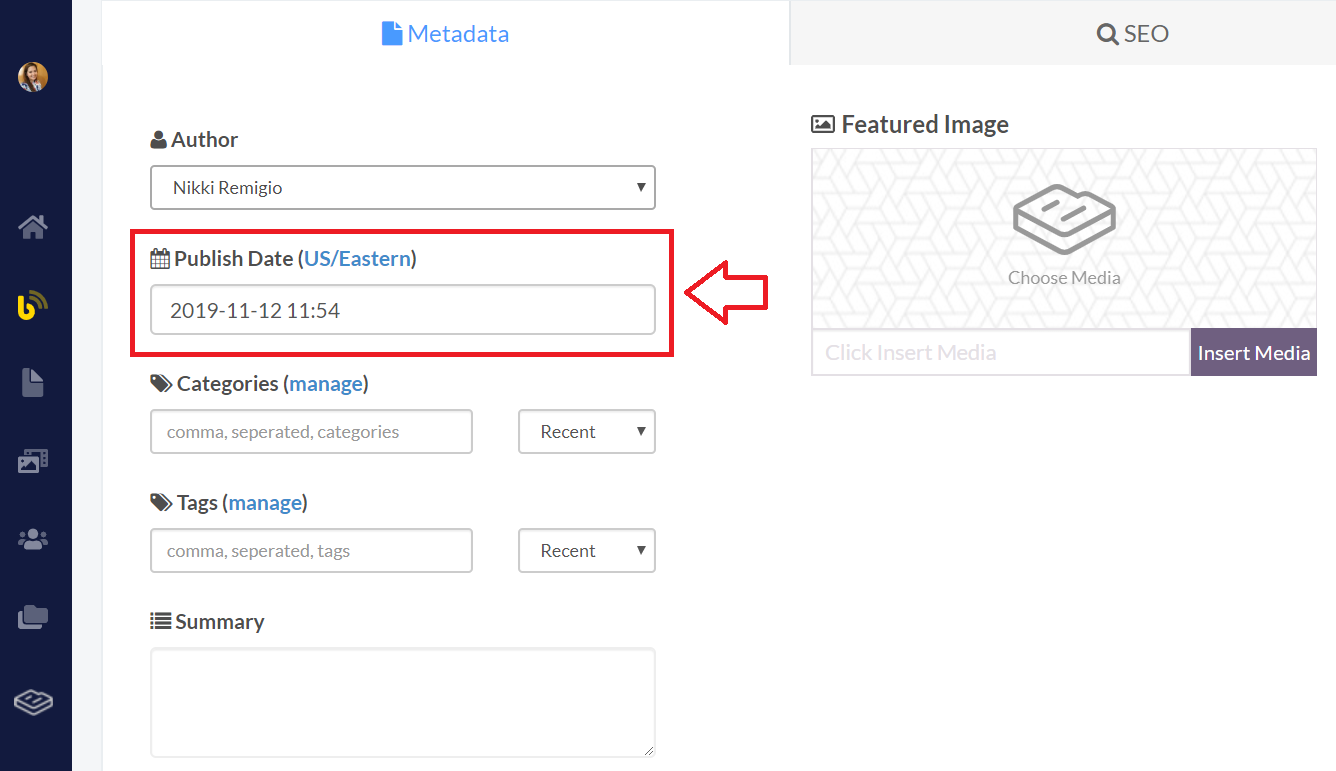 You can also schedule multiple Blog Posts to go out on the same exact date and time from the Blog Post Dashboard: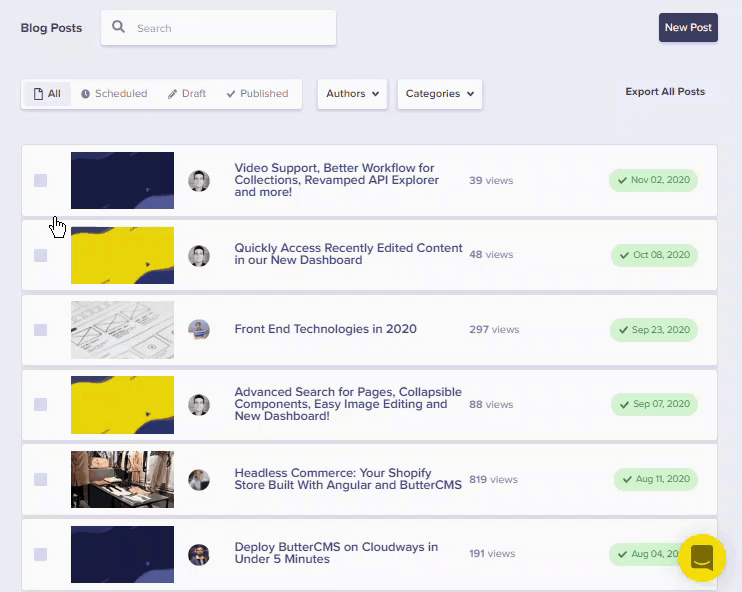 Pages
To schedule a single page, just click on the drop-down arrow on the Publish button to choose a date and time for your Page to go live. Click Schedule.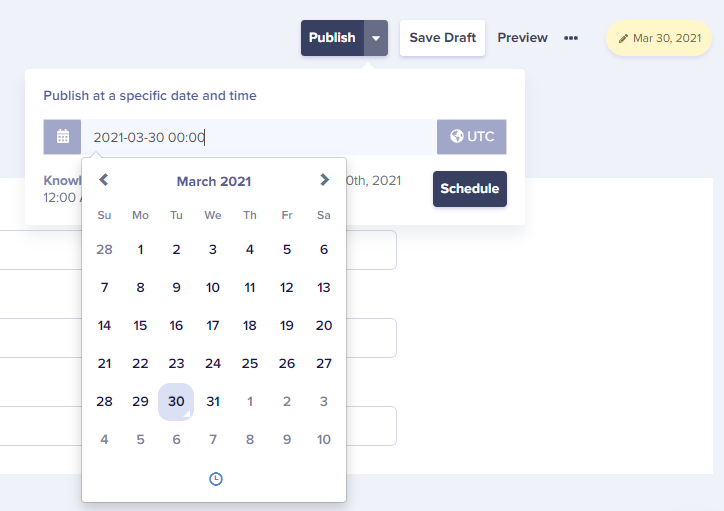 To schedule multiple Pages to Publish on the same exact date and time, select each Page from Pages Dashboard and set the scheduled publish date: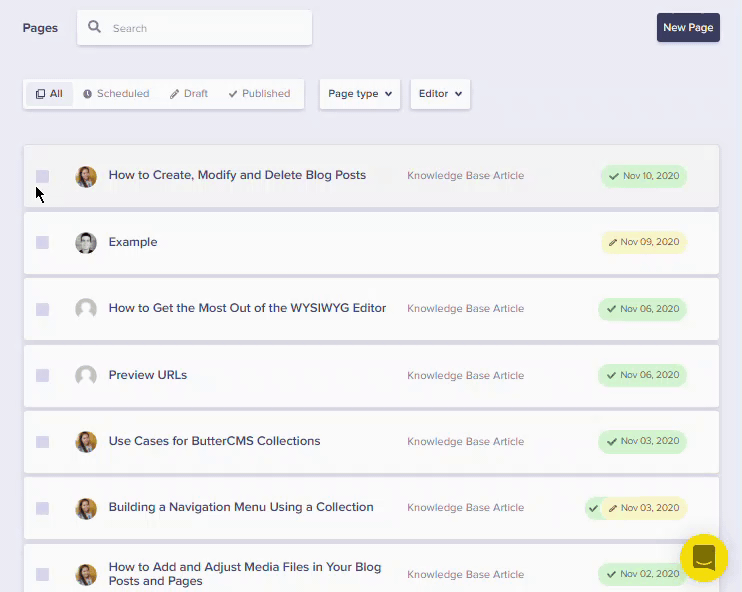 Note: You can use also the 'Publish at a specific date and time' to schedule drafts to go live even if the Page is currently Published.