About VWO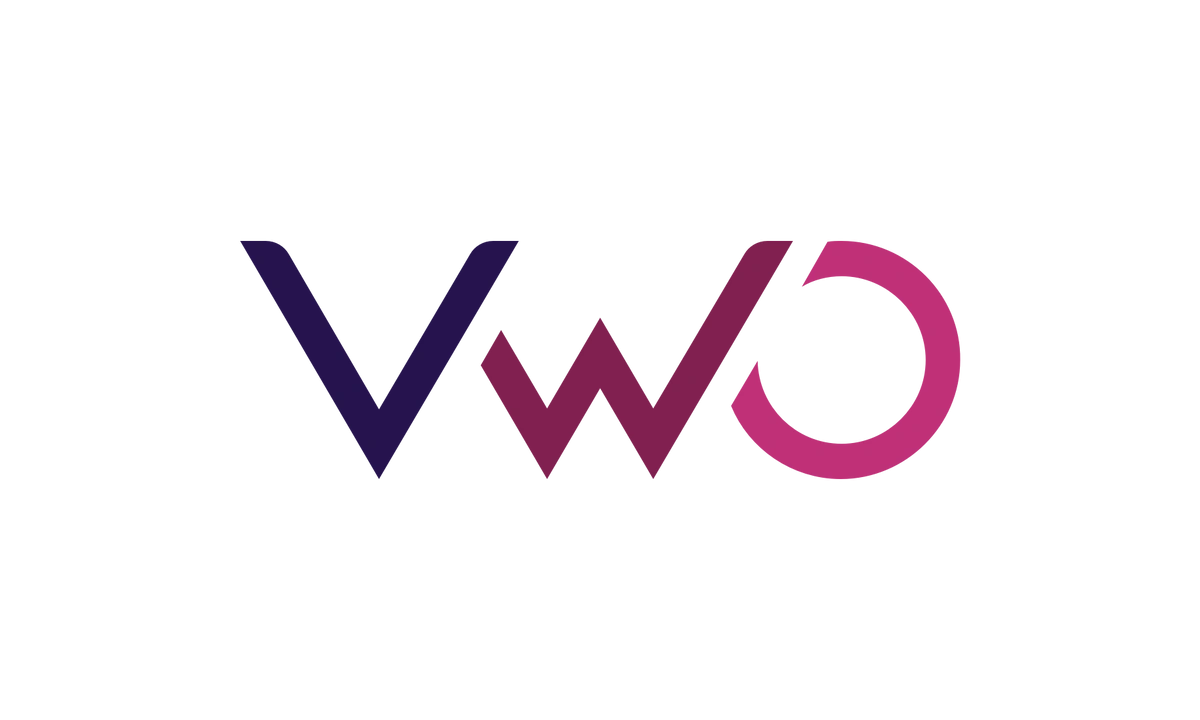 VWO, short for Visual Website Optimizer, offers a comprehensive platform for website optimization and conversion rate optimization (CRO). VWO provides tools and solutions that enable businesses to improve their online presence and enhance user experience, ultimately increasing conversions and revenue. The platform includes features such as A/B testing, heatmaps, visitor recordings, and behavioral targeting, allowing businesses to analyze user behavior and make data-driven decisions to optimize their websites. VWO also offers personalized targeting, surveys, and feedback tools to gather insights from visitors and improve website performance. With a focus on optimizing customer journeys, VWO aims to help businesses maximize their online conversions and achieve their growth objectives.
How to Install VWO
Simply copy and paste the code snippet before the </head> tag of your website:
<!-- Start VWO Async SmartCode -->
<script type='text/javascript' id='vwoCode'>
window._vwo_code=window._vwo_code || (function() {
var account_id=<your_account_id>,
version = 1.5,
settings_tolerance=2000,
library_tolerance=2500,
use_existing_jquery=false,
is_spa=1,
hide_element='body',
hide_element_style = 'opacity:0 !important;filter:alpha(opacity=0) !important;background:none !important',
/* DO NOT EDIT BELOW THIS LINE */
f=false,d=document,vwoCodeEl=d.querySelector('#vwoCode'),code={use_existing_jquery:function(){return use_existing_jquery},library_tolerance:function(){return library_tolerance},hide_element_style:function(){return'{'+hide_element_style+'}'},finish:function(){if(!f){f=true;var e=d.getElementById('_vis_opt_path_hides');if(e)e.parentNode.removeChild(e)}},finished:function(){return f},load:function(e){var t=d.createElement('script');t.fetchPriority='high';t.src=e;t.type='text/javascript';t.onerror=function(){_vwo_code.finish()};d.getElementsByTagName('head')[0].appendChild(t)},getVersion:function(){return version},getMatchedCookies:function(e){var t=[];if(document.cookie){t=document.cookie.match(e)||[]}return t},getCombinationCookie:function(){var e=code.getMatchedCookies(/(?:^|;)\s?(_vis_opt_exp_\d+_combi=[^;$]*)/gi);e=e.map(function(e){try{var t=decodeURIComponent(e);if(!/_vis_opt_exp_\d+_combi=(?:\d+,?)+\s*$/.test(t)){return''}return t}catch(e){return''}});var i=[];e.forEach(function(e){var t=e.match(/([\d,]+)/g);t&&i.push(t.join('-'))});return i.join('|')},init:function(){if(d.URL.indexOf('__vwo_disable__')>-1)return;window.settings_timer=setTimeout(function(){_vwo_code.finish()},settings_tolerance);var e=d.createElement('style'),t=hide_element?hide_element+'{'+hide_element_style+'}':'',i=d.getElementsByTagName('head')[0];e.setAttribute('id','_vis_opt_path_hides');vwoCodeEl&&e.setAttribute('nonce',vwoCodeEl.nonce);e.setAttribute('type','text/css');if(e.styleSheet)e.styleSheet.cssText=t;else e.appendChild(d.createTextNode(t));i.appendChild(e);var n=this.getCombinationCookie();this.load('https://dev.visualwebsiteoptimizer.com/j.php?a='+account_id+'&u='+encodeURIComponent(d.URL)+'&f='+ +is_spa+'&vn='+version+(n?'&c='+n:''));return settings_timer}};window._vwo_settings_timer = code.init();return code;}());
</script>
<!-- End VWO Async SmartCode -->
You can also find these instructions in your VWO account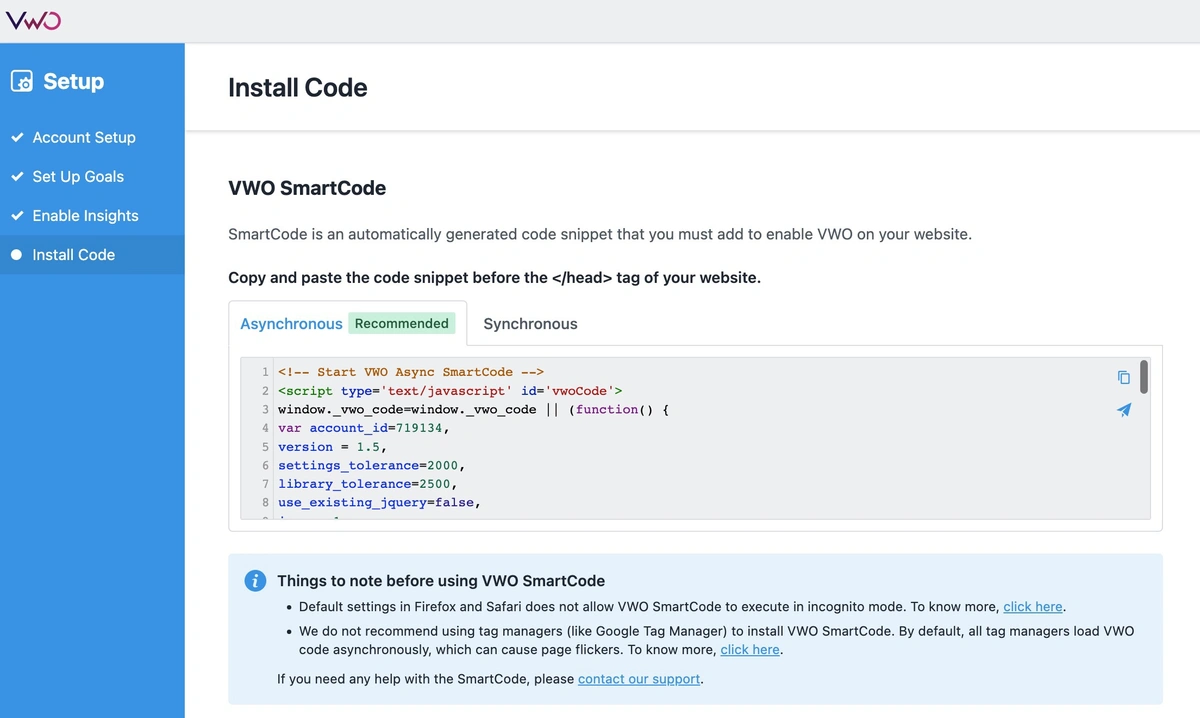 If you have any questions, contact us or your customer success manager for configuration details. We're happy to help!