Eliminating publishing bottlenecks for non-tech teams

Reducing dependency on designers and developers

Butter brings a new level of fluidity and control
Software

Ruby, Rails

Holly Springs, NC
RoleModel is a custom software consultancy firm that has over 26 years of experience creating tailored business applications. With a targeted focus on the customer experience, it's essential that Rolemodel has a website that's informative, engaging, and shows off the best of their development and design capabilities — and that's why they partnered with ButterCMS.
Executive Summary
RoleModel uses ButterCMS to achieve marketing agility with a small team
RoleModel's marketing team was weighed down by the disjointed workflows of other content management systems, so they started their search for a solution that was fluid, beautiful, and easy to control. They tested multiple options, including WordPress, but struggled to find a solution that met their standards while being easy to maintain.
After learning about the headless CMS approach, RoleModel decided on ButterCMS and hasn't looked back. With the ability to separate content creation from the way it's presented, ButterCMS has allowed them to find the fluidity, ease of use, and control their small marketing team has been yearning for. Now two years on, RoleModel is still thrilled with ButterCMS and the agility it affords them.
Publishing and updating content has gone from a week to near-instant, with no need to involve developers or other technical people in order for the marketing team's suggestions to go live when they need them most. As a result, everyone at RoleModel is able to focus on what they do best while the company as a whole has achieved a new level of branding and marketing output.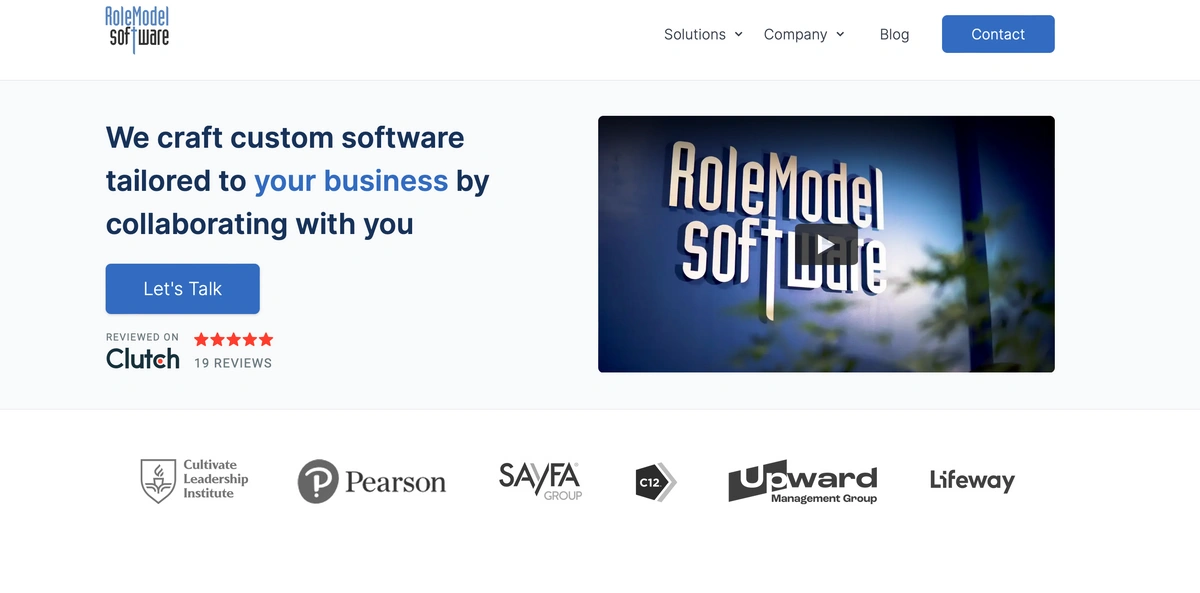 Business Challenges
Eliminating publishing bottlenecks for non-tech teams
One of the key reasons why RoleModel began looking for a new CMS was to take a load off their marketing team. Over the years, they had tried many different options, including static site generators, always trying to maintain as much control as they could, but the options fell flat. In addition to building sites for their clients, RoleModel began scaling their internal marketing efforts as well, and so they started searching yet again for a content management system that worked for their needs.
Initially, RoleModel attempted to move some of their sites to WordPress, which worked okay in the beginning, but it wasn't maintainable in the long run and the results simply didn't meet their standards. Their team decided that they wanted to adopt a strategy of separating content from the presentation of that content so that they could focus on building a truly high-performance website with optimal SEO. At the same time, they knew whatever platform they chose needed to be user-friendly and easy to use for non-tech people.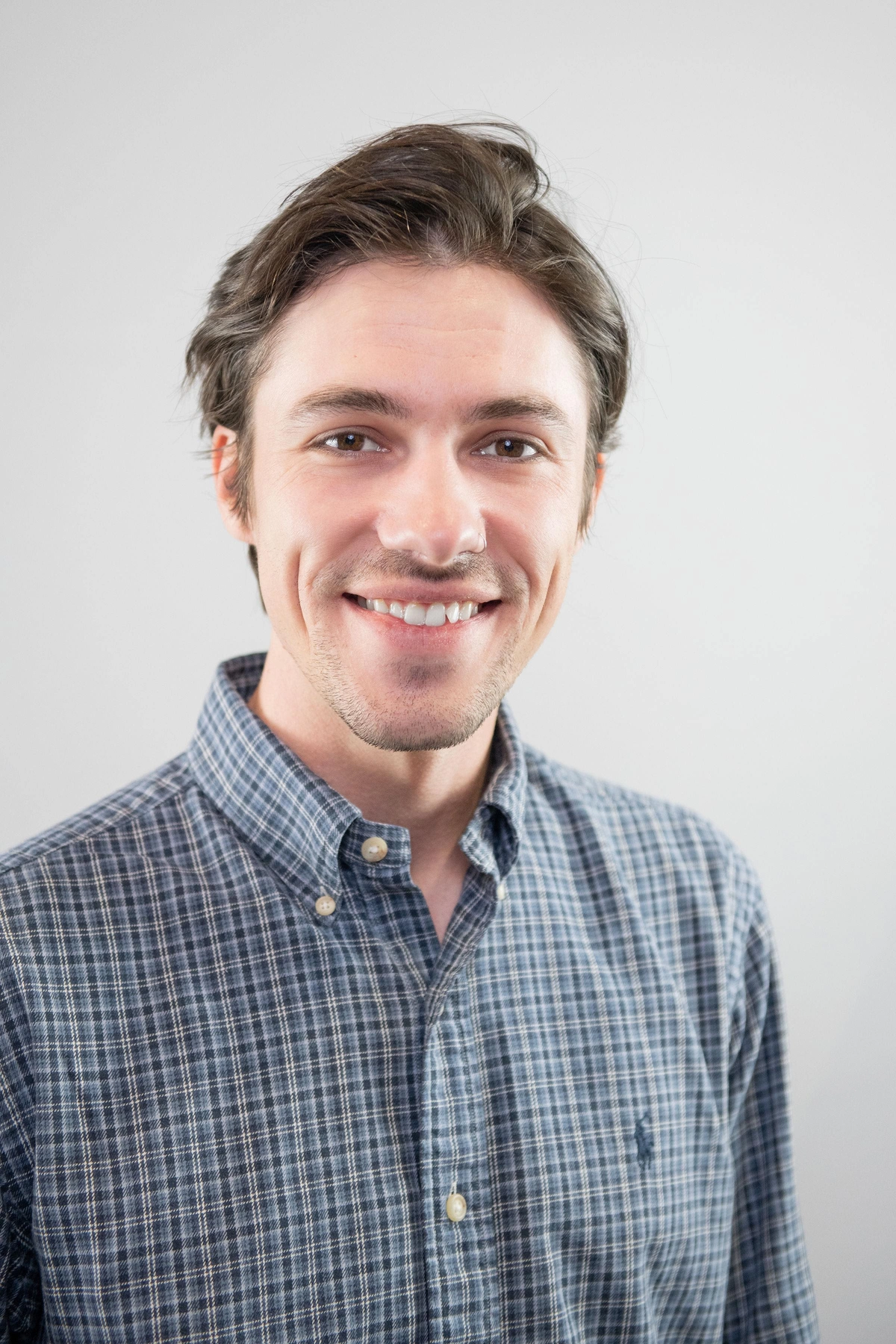 When they discovered ButterCMS, the ability to have components that could be dropped in without needing a lot of technical reviews or design work solved one of their major challenges. Jamey is able to work with developers when they have downtime to customize blocks and then reuse them across the website later on as new content is created.
Now, everything on the RoleModel site is a component. The team created a collection of "sections" that could be reordered to frame just about any piece of content, from call-to-action to highlights. This allowed them to easily assemble web pages, case studies, and anything else they want to put up. This significantly reduced the amount of time it took to implement content changes, making a 1-week process near-instant.
Becky Passner only joined RoleModel about nine months ago, and she loved how easy it was to use ButterCMS. "It's not a huge learning curve, I was able to pick it up pretty quickly and not have a lot of mistakes or things that I needed help with. Once I got into the swing of it, it's been awesome," she explains.
Solution
Reducing dependency on designers and developers
Before finding ButterCMS, the team at RoleModel had already discussed a headless CMS option because they liked that it could provide the separation they needed between content and design. They reached out to a few people on their team that had used other headless solutions in the past, figuring out what pros and cons they needed to consider during the decision-making process.
One key feature that sold them on ButterCMS was the blog engine. The team liked that they could get that part up and running without having to build all of that out. They just defined some content types and ported their content in from Medium.
They also liked that ButterCMS has a strong Ruby library because they were planning to build a Rails frontend for an application. With aspects like caching, they knew that ButterCMS could help them reduce the number of developer resources they needed to put into their project, which made ButterCMS a smart alternative to the cheaper options they looked at.
Once they decided to move forward with Butter, they didn't need to reach out to Butter's support team, because of the depth of the API documentation that was available.
"It was more us figuring out our content organization strategy and how that was going to fit into the vision that I had for how we're going to use it, but also looking at its potential for creating the custom applications that we build for our customers," says Caleb Woods, CEO of RoleModel.
RoleModel rebuilt their entire suite of marketing sites with a custom Rails frontend. It was a major undertaking, but it's something they're accustomed to doing given their line of work. They started by moving most of their existing content into Butter, and now they're on a schedule of pushing out and refreshing content every few months as changes are necessary.
While they've been using ButterCMS for about two years now, Jamey says the biggest benefit has been the ease of use for the marketing team.
"That's the biggest thing, I want to give people access to change the things they should be able to change, but not break things unintentionally. Our ability to make content changes with ButterCMS and maintain rich control over our content while reducing developer/designer involvement was a big win," Jamey says.
In total, it took RoleModel's team a couple of weeks to get their main website over to Butter, and Jamey admits it wasn't a super active project for them. He handled most of the implementation himself on a sort of part-time basis as he migrated things over as needed.
After the main website was in Butter, the team then shifted focus to LightningCAD, a landing page dedicated to their proprietary software framework that enables automation in free-form design. They also started working on Craftsmanship Academy, which is a feeder program to recruit and train up new junior members.
In a matter of weeks, they had combined all three previously disjointed websites into ButterCMS for an easier-to-manage, more cohesive backend.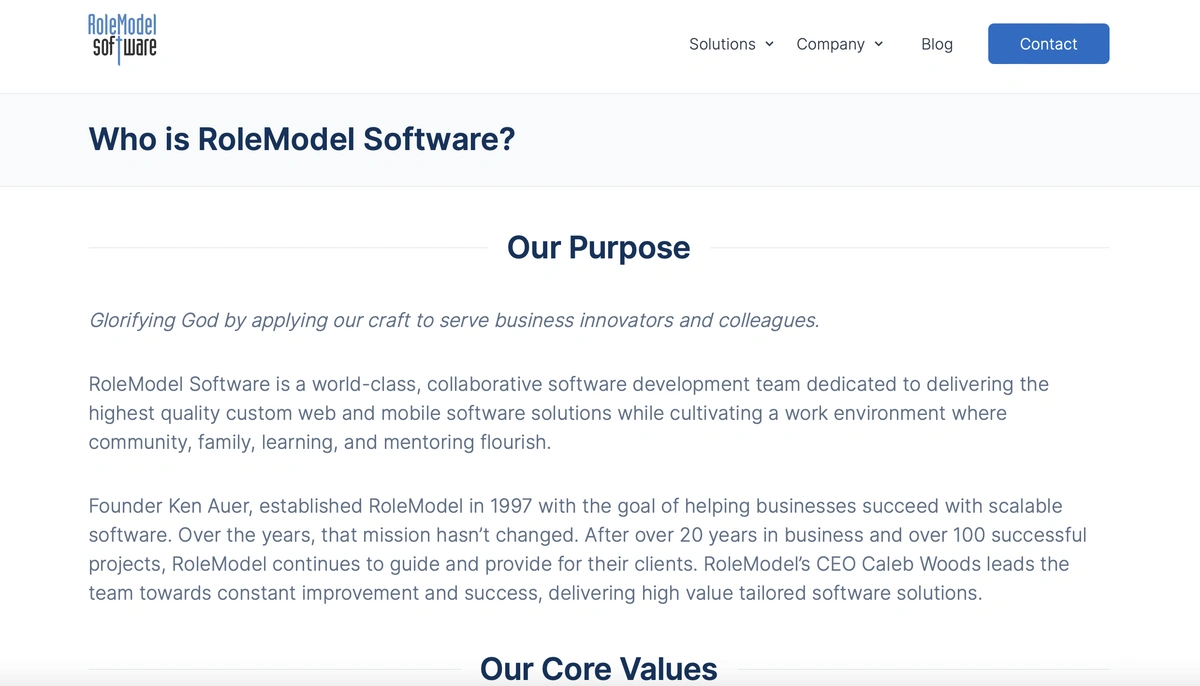 Results
ButterCMS brings a new level of fluidity and control
With a fairly small team and straightforward setup, RoleModel doesn't have a need for the more complex features of Butter, like the multisite or major deployment workflows, but there are plenty of other elements that they use heavily.
First off, optimizing their site for speed and performance was a major goal they identified when they decided to start looking for a headless CMS solution, and the image API has helped them accomplish it with ease.
Switching to ButterCMS has also made it easier to manage the front end and, with complete freedom to integrate with the tools they need, they've been able to track things better, too, including conversion metrics.
On that topic, they say that bringing all three sites into one network has empowered them to improve the navigation on their site, in turn allowing them to map incoming leads more effectively and direct them to the right content, positively impacting conversions.
On top of all that, they've been able to realize a shorter cycle when it comes to pushing out new content and design elements. When they invest time into building a new component, they know that their effort will pay off time and time again as they continue to reuse that component in the future, while also having the option for a ton of variation outside of what's already been created.
"ButterCMS gives us the confidence to be able to move forward. Being able to live preview the site has been huge for us in the workflow, and it's nice knowing that we can undo something or revert it if it doesn't go to plan without messing up the whole system," Jamey adds.
RoleModel feels that they have a more polished brand now. After all, quickly being able to change things means more agility and consistency, while integrations have led to more visibility. Plus, they're able to put out more content and just be more active as a company overall.
"Our case studies are a great example of how ButterCMS has helped us go beyond the blog. They're a big part of the content we put out and ButterCMS has saved us a whole lot of time creating them. There's not really a product to show with custom software development and our track record is really a lot of what we're selling in our process of how we do things. So, to be able to put out more case studies at a higher quality and faster rate is a big win for us," says Jamey.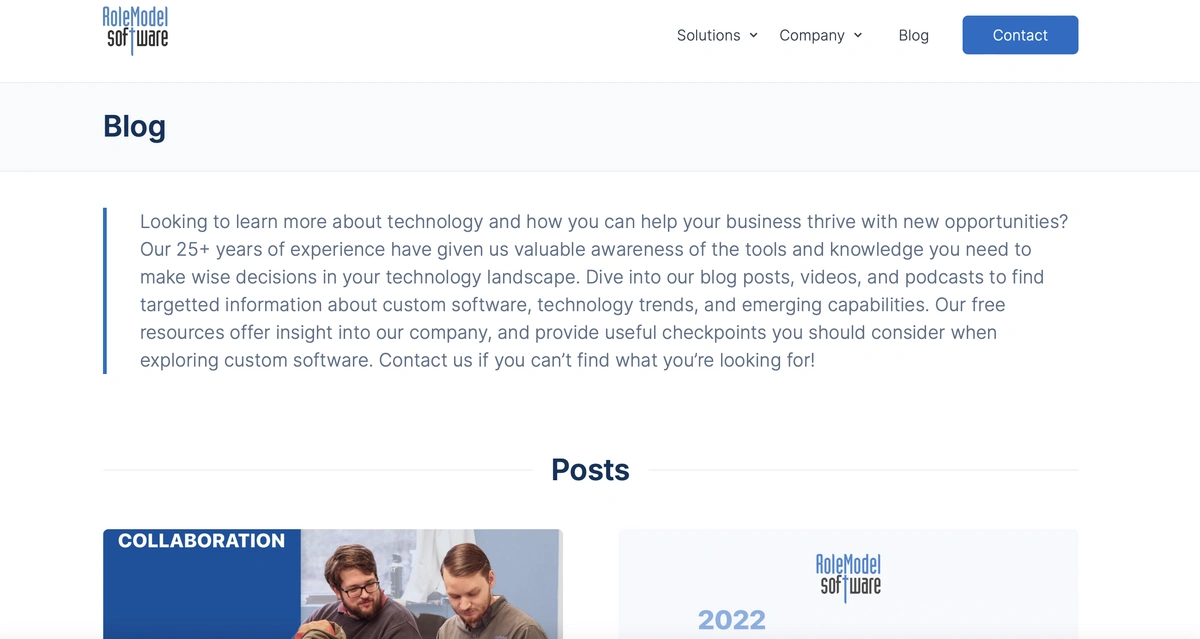 ButterCMS has created measurable outcomes for RoleModel and the team says that the improvements ButterCMS has enabled them to make have definitely moved the needle, which is a big deal for a niche company.
Two years on, RoleModel has achieved a level of flexibility and fluidity they never had with prior CMS solutions. They love that they're able to remain in active control of their digital presence, customer journey, and company as a whole.
If you're interested in learning more about how ButterCMS can help your business, schedule a live demo or take it for a spin today with a free trial.