Easily build a diverse body of pages using the ButterCMS Component Picker

The Qatalog marketing team now maintains the marketing site autonomously

Customizable schema blocks increase rich snippet visibility for SEO landing pages
Saas

Next.js

London, England
Qatalog is a London-based B2B SaaS company building a work hub that gives people a radically simpler way to coordinate work across teams and get context on what's happening. Teams around the world use it as the central place to manage knowledge and collaborate. By bringing structure, access, and efficiency to teamwork, Qatalog makes it easier for businesses to scale their operations. Qatalog's work hub aims to reshape modern work and unlock human potential in the digital era. Since launching in 2019, Qatalog has secured over $18M in funding from Atomico, Salesforce Ventures, and Mosaic and grown to a team of over 30 members.
Being a SaaS solution that enables teams across the globe to efficiently work together without being together and having a remote team of their own, Qatalog was no stranger to asynchronous work. Nor were they stranger to its potential pitfalls when teams don't have the resources to work autonomously.
Prior to integrating ButterCMS with their marketing site, the Qatalog marketing team, whose effectiveness was still heavily reliant upon developers, embodied these pitfalls.
The solution was clear from the start - they needed to implement a Headless CMS that was compatible with their current tech stack and had a UI that could be easily navigated and used by non-technical teams.
Having had a positive experience with using ButterCMS as a blog engine, the obvious solution was to simply expand their usage of Butter site-wide.
By powering their site with Butter, the Qatalog marketing team has been able to effectively control, create, and edit/publish marketing site pages and content with the use of components and schemas that have helped them expand their organic and paid reach.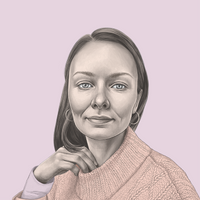 Business Challenges
With the Qatalog marketing team lacking autonomous control over website pages outside of their blog, recurring tasks such as creating and editing landing pages fell into the laps of busy developers.
Control, scalability, and simplicity -- these three needs sum up the driving forces behind Qatalog's search for a CMS solution. The decision to go headless rather than with a traditional CMS largely came at the behest of the development team who wanted to maintain their current tech stack throughout the integration process.
Once we were looking for a headless CMS we knew we wanted to use it for the whole website. Our criteria was that it needed to be reliable, scalable, straightforward to integrate, easy-to-use for non-technical users, at a reasonable price point, and had good reviews from the community.

Liliya Rudakova | Technical Marketing Lead

From a business standpoint finding a CMS that fulfilled all of their needs would enable Qatalog's marketing team to increase and optimize both their paid and organic marketing reach by allowing them to, as Liliya explained, "Easily create blog and landing pages targeting product priority use cases across the different stages of a customer journey."
After whittling down their list of potential options, Qatalog ultimately decided to go with ButterCMS. "We started using ButterCMS for the blog, as we wanted to start somewhere while our dev resources were still limited, and it was easy to set up. Having the CMS for the blog gave us at least some autonomy." According to Leo Mendoza, Director of Engineering Management, getting the blog up and running only took one day.

Still, despite having this newfound autonomy over the blog, the marketing team still needed developer assistance to make changes to any pages outside of the blog engine. Kameron Tanseli, Senior Growth Engineer at Qatalog, gave us an idea of what things were like from the perspective of the development team, "The main problems we were now trying to solve were repetitive tasks that a CMS can solve such as creating components, making content changes, and building landing pages without needing a Dev to jump in and build them."
Ultimately, if the marketing team at Qatalog was going to control the marketing site autonomously and without developer intervention; they'd need to expand their usage of ButterCMS beyond their blog. A task that became a lot more feasible with the addition of a dedicated marketing developer resource to the team in early 2021.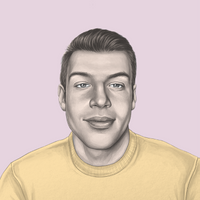 Solution
Qatalog expands its usage of ButterCMS site-wide giving the marketing team the ability to quickly spin up new landing pages.
"We opted to stay with Butter for the simplicity and organization," Kameron recalls. "Here you have your pages, here you have the components, and then you have collections that sort of feed into components. And that's all you really need when you're just building a marketing website" Kameron went on to compare his experience using ButterCMS to what it was like using another headless CMS solution at a previous job, "Butter is a bit more organized. When I used Contentful at my last place a lot of stuff was just all over the place. Considering what we needed it for, things were overly complex and a lot of stuff got lost."

Just as it was with integrating their blog the year prior, integrating the current Qatalog marketing site with ButterCMS also proved to be relatively simple. Kameron went on to explain, "It was pretty seamless throughout for both our singular and dynamic pages." In fact, translating the first few pages into components was completed at a rate of about one day per page. "Integrating the entire site would have taken two months, but we went through multiple redesigns so it ended up taking around five or six."
To provide the marketing team with the flexibility they'd need to create and edit pages on the fly and as they saw fit, the Qatalog team leaned heavily on the ButterCMS component picker. "The most used feature at Qatalog in Butter is the component picker. That's the dynamic one. It's the core of all of the pages on our marketing site. Without that, we wouldn't have these dynamic landing pages that I could just spin up," Kameron explains.

With the component picker and component library, the Qatalog team was able to configure a set of components that could be used as building blocks to create versatile landing pages with simple point-and-click functionality, bypassing extensive development time. As Kameron explained further, "We ended up defining a series of components, which I called standard components. That would be text, or carousels, and stuff like that, and added them to the Butter library. So when we had pages, we sort of had these standard sets the editors could bring in, and that saved a lot of development time throughout building these landing pages, which, when you look at it, don't seem very similar, but actually are built from the same core blocks."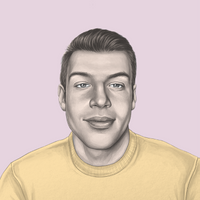 Results
Since integrating with ButterCMS control over the marketing site has largely been handed over to the marketing team
Since implementing ButterCMS site-wide, the management of Qatalog's marketing site content has largely been turned over to the marketing team.
It's easier to plan projects when you're not dependent on any other team in the company. We have the flexibility we need and can easily create a page from scratch. Kameron even set up all the key technical SEO features, such as metadata, open graph elements, indexation, schema markup, which you can customize on a page level. Another impressive feature in our set-up is the ability to customize the colors of page components using the CMS by just adding one of our brand color names into a text field, which is really clever.

Liliya Rudakova | Technical Marketing Lead

According to Kameron, the shift in who controls the marketing site has also benefited the development team, "Before any sort of change would have to become a dev ticket. I was spending a good two hours a day just doing changes that could've been done on a CMS. But now that we're 90% on Butter... I'm not really touching the marketing website as much as I used to, and I'm able to focus more on the product."
When it comes to how Qatalog's been fairing on the marketing front since initially utilizing ButterCMS on their blog 15 months ago we turned to Liliya who described the marketing site's potential post-integration, "From an SEO perspective it's growing. It's still a very young domain but due to a much easier and faster landing pages creation process, we've been able to target an ever-growing number of keywords and the easy-to-optimize technical SEO schema that Kameron implemented, we are seeing good results: rich snippets, high visibility growth."

In fact, Qatalog was able to 30x their daily organic impressions over the course of a few months due to their marketing team's increase in productivity enabled by ButterCMS.
As far as future usage of ButterCMS is concerned, Kameron shared with us an interesting potential use case. Currently, the designers at Qatalog are working on a marketing design system similar to their current product design system which is component-based. Considering that ButterCMS components operate as the core of all of their marketing site pages it makes sense to implement a design system that mirrors this approach. According to Kameron, the marketing design system will help guide the mapping of marketing component designs to the components and content fields within Butter. Thus reducing the "built on the fly" approach taken during their initial integration process and making Qatalog's marketing content designs more aesthetically and technically/ schematically consistent and scalable.