Butter does not provide built-in form templates. However, there are many third-party form tools that provide forms and the associated embed codes that you can easily add to your Blog Posts and Pages! We recommend using Wufoo or Typeform to create forms. For email collection, Mailchimp has pre-built forms with embed code as well.
Mailchimp - How the Form Builder Works
Copying your form embed code
To insert a form into Butter you need to embed the code from your third-party form tool into your Blog Post or Page's WYSIWYG field. For this example, we'll show you how to find the embed code from your Wufoo form.
1. Login to your Wufoo account. On the Forms tab, click on the Share Form button on the form you would like to use.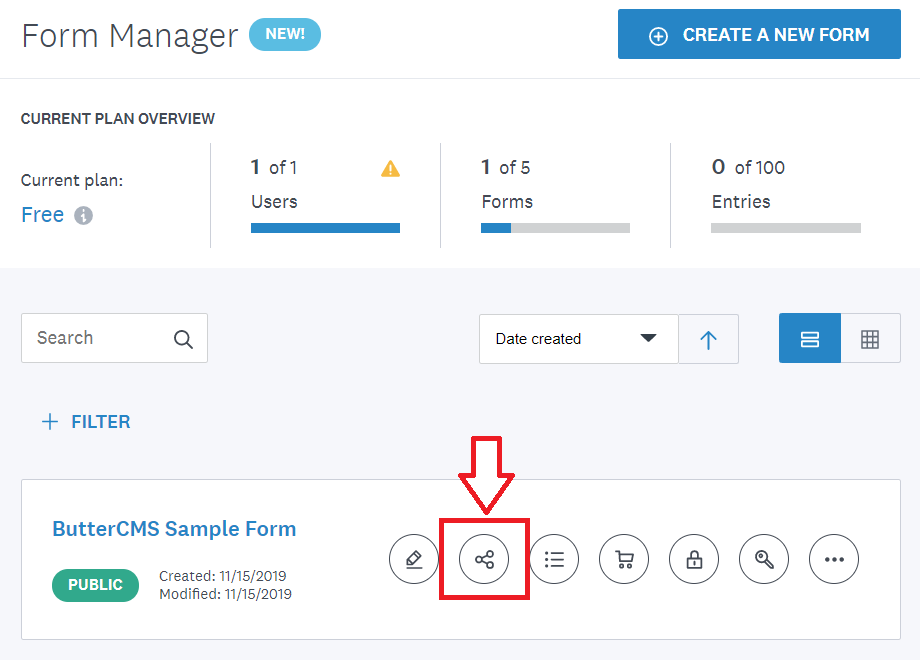 2. That will launch a new page where you can get your embed code.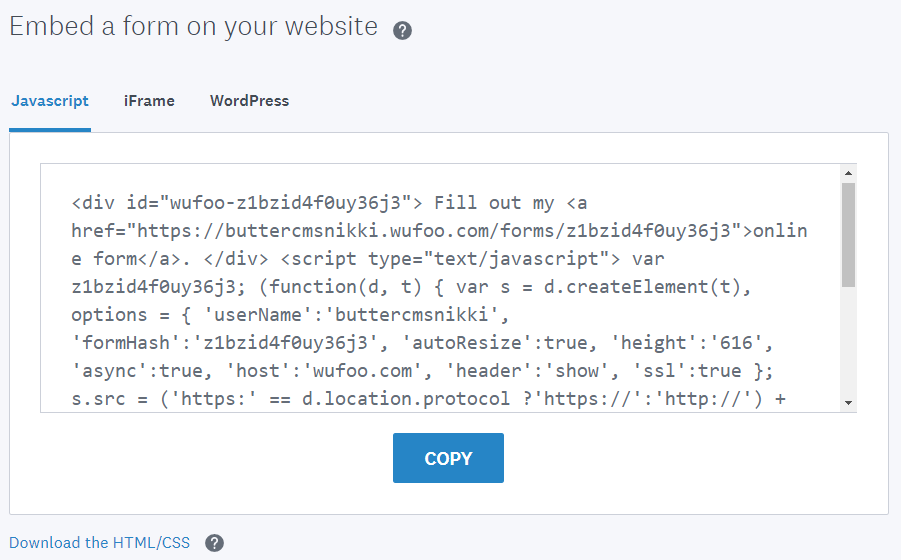 Pasting form embed code into WYSIWYG field
1. Back in ButterCMS, on your WYSIWYG field, just click on the Source code button to insert this embed code.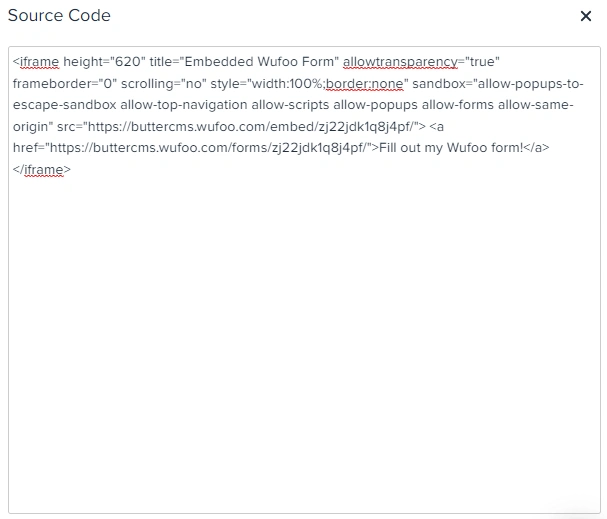 2. Depending on what code you embed, you will either see a link to your form or the actual form on your WYSIWYG field.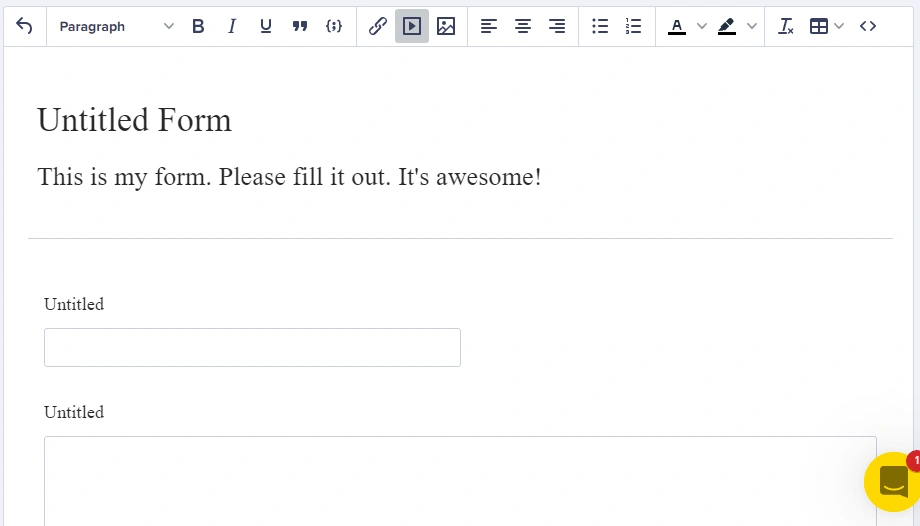 3. You can Preview your post before publishing it to have an idea of how it will look like on your live site. This is how it looks on the buttercms.com website when embedding the code to a Blog Post.