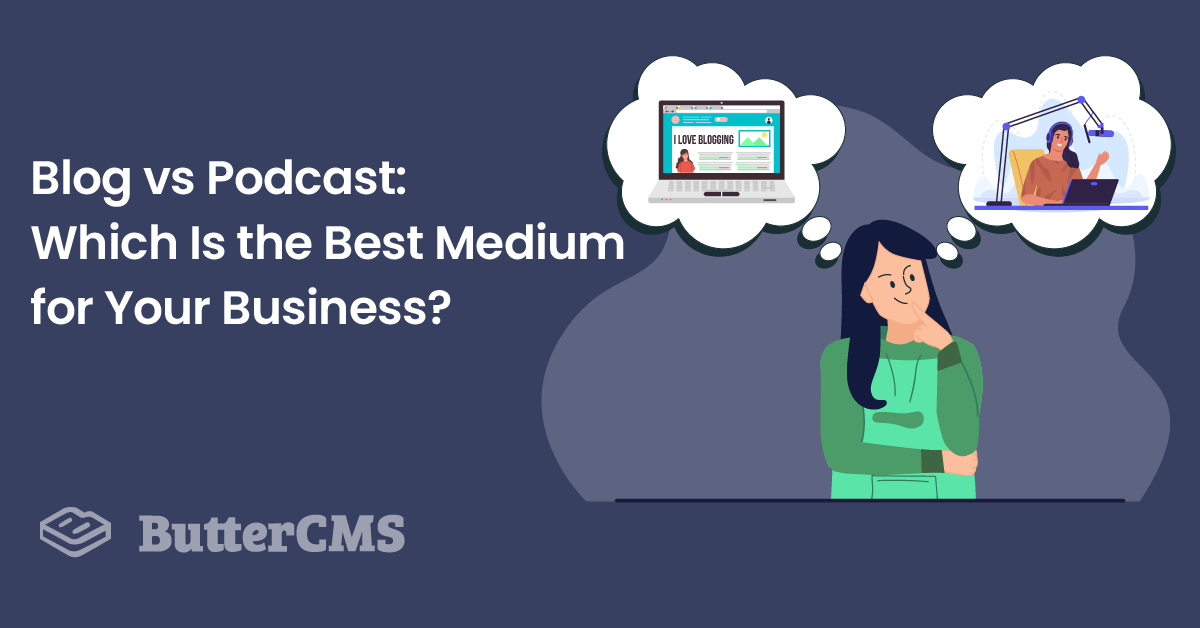 GSD
Blog vs Podcast: Which Is the Best Medium for Your Business?
Should you stick with blogging, a content marketing staple, or venture out into the exploding world of podcasting? Learn the pros and cons of each to find out which is best for your business.
Don't miss a single post
Get our latest articles, stay updated!
The headless CMS marketers & developers melt over
Try ButterCMS today for better experience