Ecommerce companies grow product offerings, brands, and channels with Butter
Stay laser focused on growing organic traffic and conversion instead of managing developer sprints to update your site
Give your marketing and sales teams full creative control over even the most complex, segmented content.
Manage all of your promotional pages, across many platforms in one, single place.
Increase retention by communicating all your new products and services right when you need to.

Put your marketing copy changes directly into the hands of your marketing and sales teams
Learn More
Agencies give non-technical client teams the power to control their content
Don't waste time on maintenance, scalability, or backups. Just build and launch
Build agile applications with the tech stack your client needs.
Clients can keep their content up-to-date with an easy-to-use WYSIWYG editor.
Manage multiple platforms with a single interface.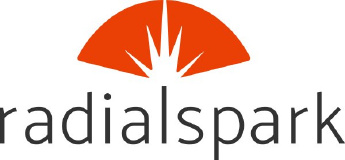 Keep clients in control of their content
Learn More
SaaS companies build fast, CMS-powered applications using their preferred development framework
Streamline your content production process, regardless of your team size
Create customized pages on the fly.
Quickly extend, edit, and repurpose website content with reusable components.
Streamline your content ideation to publication process.
Marketplaces reach new customer segments with engaging content to compliment their products
Optimize your product content to increase your organic traffic
Increase your organic traffic with SEO optimized landing page content at scale.
Improve your brand authority with refreshed layout, branding, and search optimization.
Launch your company blog to maintain your customer loyalty by providing relevant, helpful information
Enrich your customer experience with interesting, relevant content
Learn More
Increase productivity by managing your mobile and web properties from a single dashboard
Scalability made simple. Easily reduce, reuse, and recycle your favorite page types and components
Create, publish and manage content for multiple websites from one central hub.
Keep your digital presence flawless and consistent across multiple domains.
Quickly roll out new sites by eliminating redundant infrastructure and setup.