Multi-site allows you to very quickly switch between ButterCMS instances. This is great if you have multiple websites. For instance if you're a larger company with several sub-brands or sister brands that you want to be able to manage all from one place, this allows you to do that. This is also convenient if you're an agency and have a portfolio of clients, and you want to be able to quickly switch between client websites to provide them with support or anything else they need, all from one place.
Here's a quick look at our Multisite capability
If you're in your account and you go to the menu on the top left, you can click on Multisite.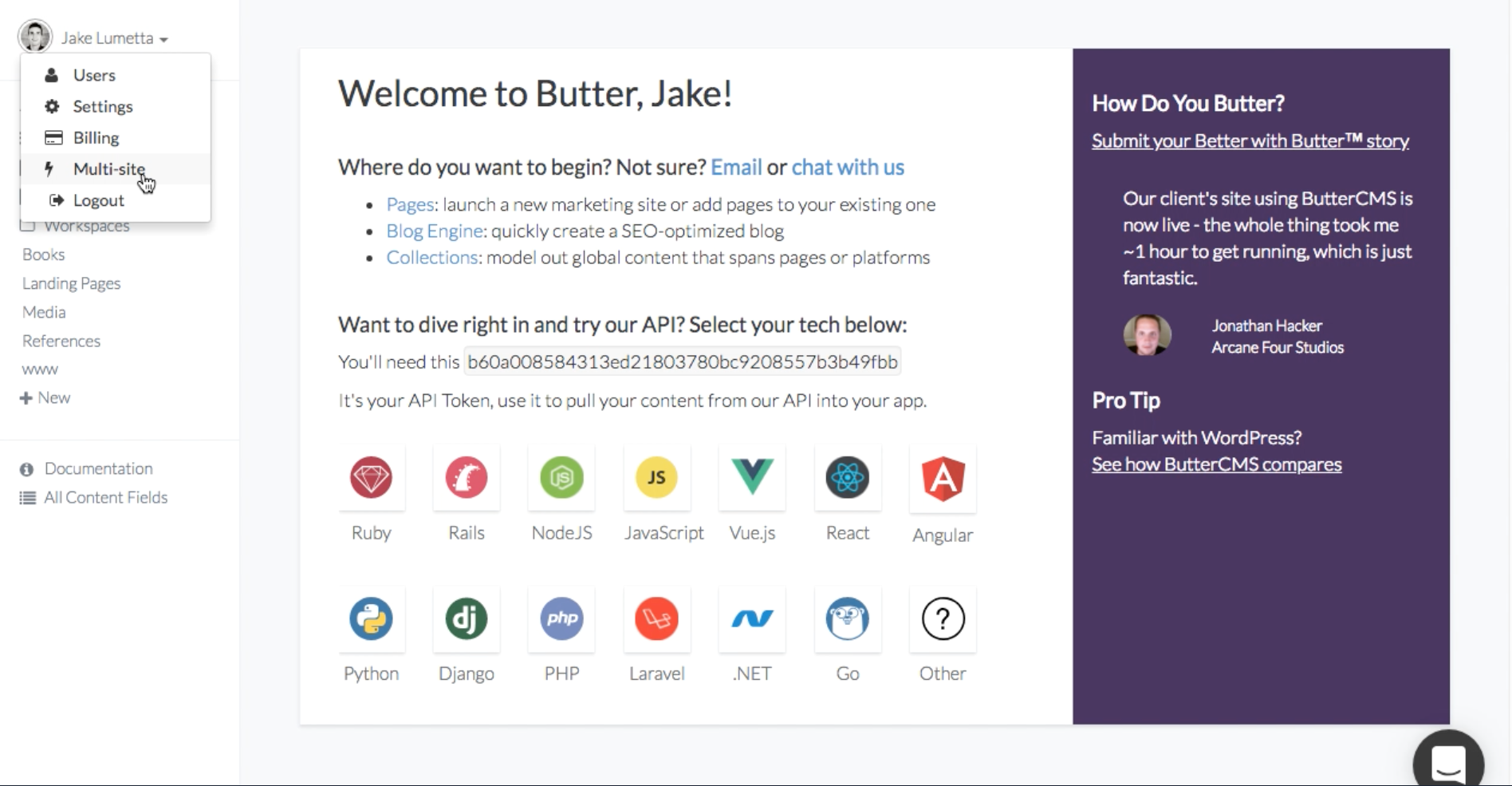 By default you won't have this feature enabled yet but all you need to do is message us to add an account. A quick chat with customer support and we'll get you all set up.

And finally, you can also use this if you have multiple development environments. So if you have a dev environment, a staging environment and a production environment, you can set up three unique ButterCMS instances, one pertaining to each environment. You can of course choose to have just one ButterCMS instance and share them across all environments but the option to set up individual instances is available to you through this dashboard.
So if you've got multiple sites, multiple clients or environments, our Multi-site capability on this dashboard is your gateway to very quickly and easily manage all of that.
To get started with this, all you need to do is send us a message and we're happy to help you get set up!