New Blog Post UI and Write API Capabilities
Posted by Jake Lumetta on July 7, 2021
Hope you're having a great summer!
Really excited as always to bring you the latest and greatest on what we're working on here at ButterCMS!
In the month of June, we've shipped some pretty awesome capability and dashboard enhancements that I'd love to tell you about!
New Blog Post UI
First is we totally redesigned our blog post editing UI. This follows on from the improvements we've made to our pages and collections editor. Now we have a modernized and even easier to use blog post editor UI. Basically, this means it's going to be a much better-looking and easier-to-use editor for you, which makes for a more enjoyable and productive experience creating your blog content.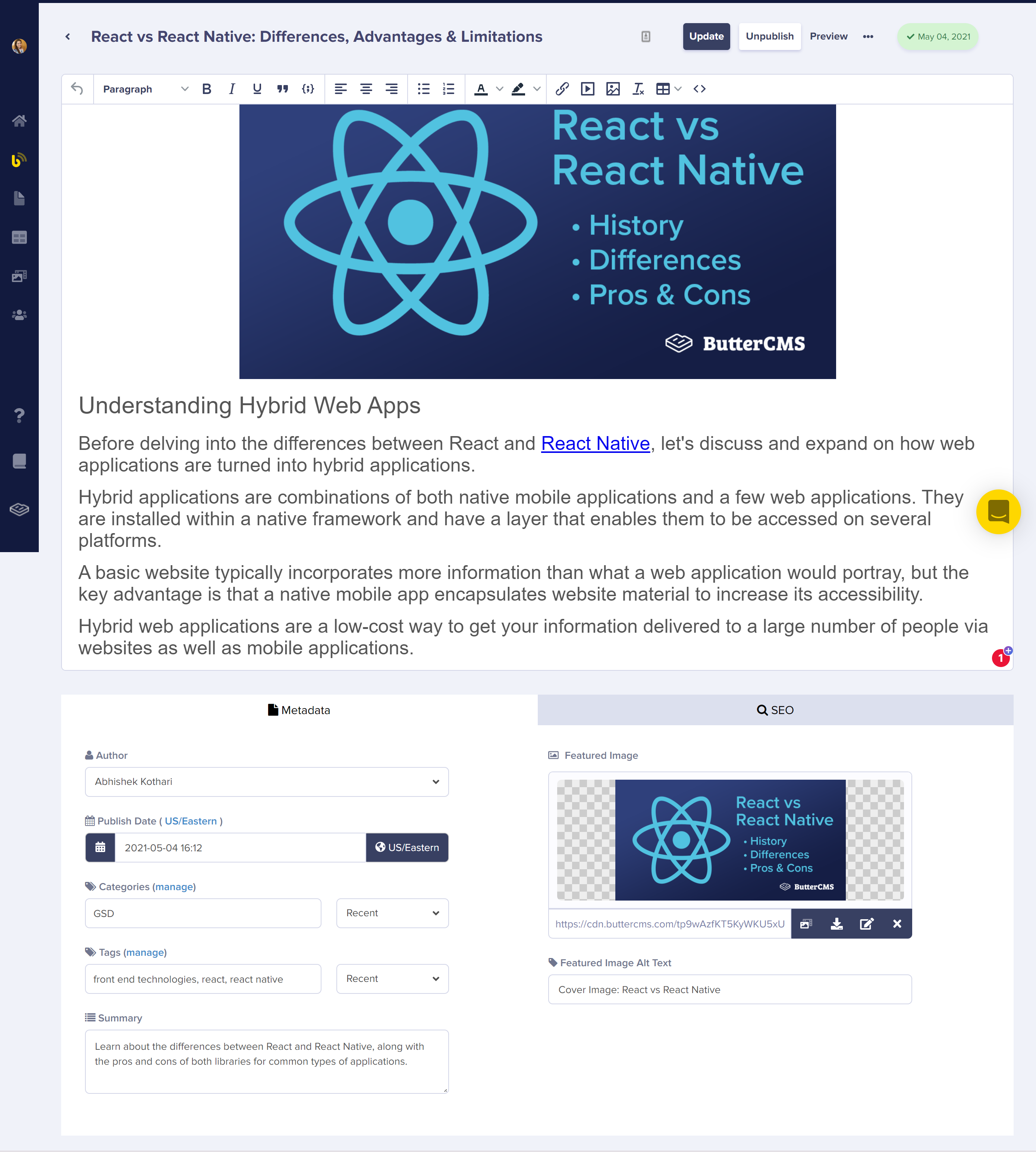 Ability To Update Collection Items via Write API
Another huge update is we now have the ability for you to update collection items via our Write API capability. Our API enables all sorts of powerful content use cases and this latest enhancement enables you to update your collection item content using the Write API. So you can tap even more use cases in terms of using our API. We're excited to bring this to you so be sure to check out the Write API and reach out to us if you have any questions about it or would like to try it out!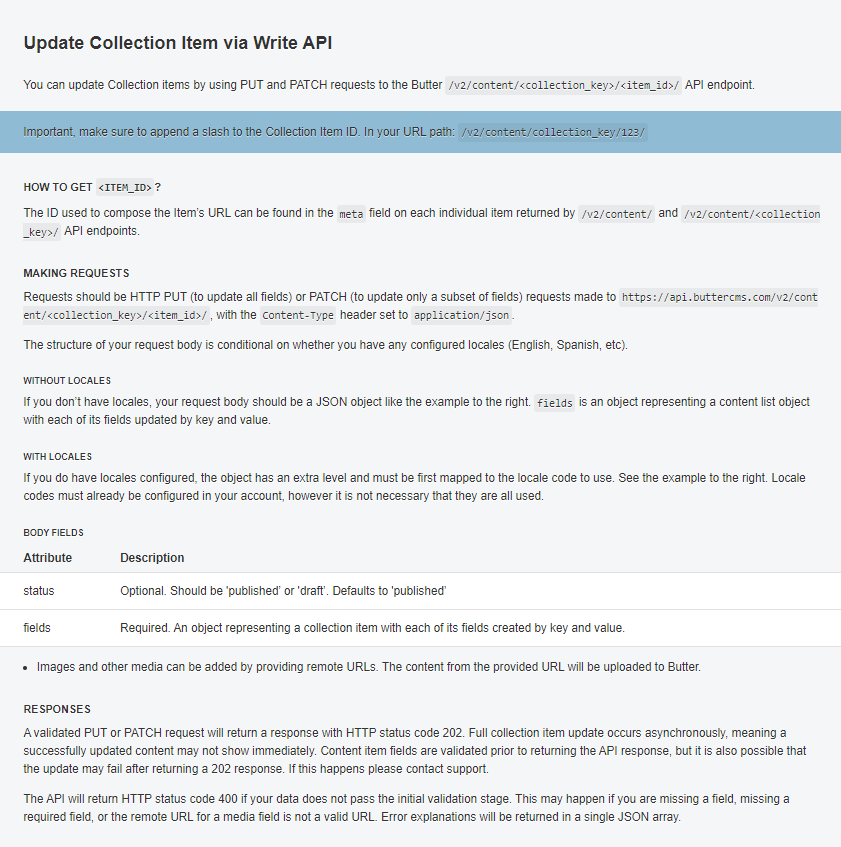 Collections Dashboard Performance
Another enhancement is we completely re-architected how our collections dashboard works behind the scenes to ultimately improve its performance. We greatly improved the performance of our collections dashboard and we're currently seeing a 7-10X performance improvement. What this means for you is a faster dashboard, which means a faster content editing experience that allows you to execute your marketing activities even faster and have a much more enjoyable experience doing it. So speed is critically important to us at Butter and we're really excited to bring this enhancement to you in our collection dashboard.
Hugo Starter Project
Another exciting announcement is we've launched a Hugo starter project! Hugo is a static site generator framework that's growing in popularity, and now with our starter project, you can easily get started with a Hugo project that's fully integrated with ButterCMS. So if you're interested in trying out Hugo and you want to see what it's like to have it powered by ButterCMS, then be sure to check out our resource starter project HERE.
G2 Summer High Performer
And the final update is that ButterCMS has been awarded the G2 high performer award for the summer of 2021! We're really honored by this fact and we're really proud of our track record in terms of what our customers have to say about us. So, thank you very much to you and to the ButterCMS community for working with us, for being our customers, and for continuing to help push ButterCMS forward as the #1 rated Headless CMS. The entire team here at ButterCMS really, really appreciates it! ❤️
As always, let us know your thoughts. We'd love to hear from you!
Don't miss a single post
Get our latest articles, stay updated!