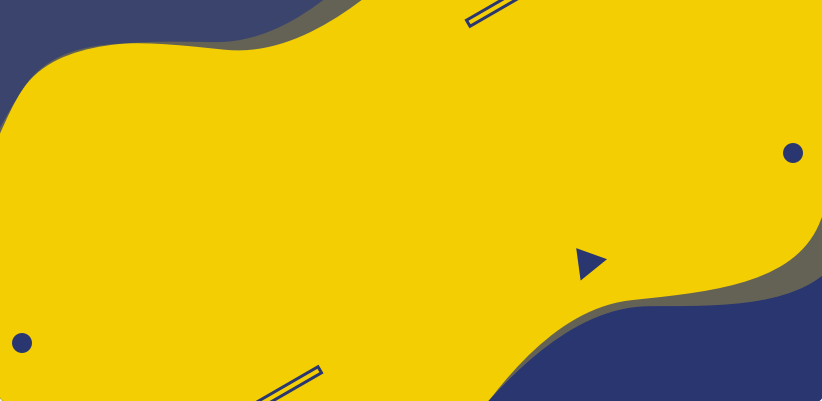 New Components Enable Marketers to Create Dynamic Landing Pages
Posted by Jake Lumetta on April 17, 2020
We are extremely excited to announce two major new field types: Components and Component Picker! These field types will completely improve how you do content modeling with Butter.
Components enable marketers to create dynamic Page layouts and easily reorder them. The result is a fast, well-designed experience that your whole team would love to use.
Component Picker provides a library of Components that marketers could use in defining Pages. This gives you unlimited capabilities in creating pages using any combination and any number of Components.
Let's say you wanted to set up a landing page like this:

Here's what it looks like in Butter. We already got our Components configured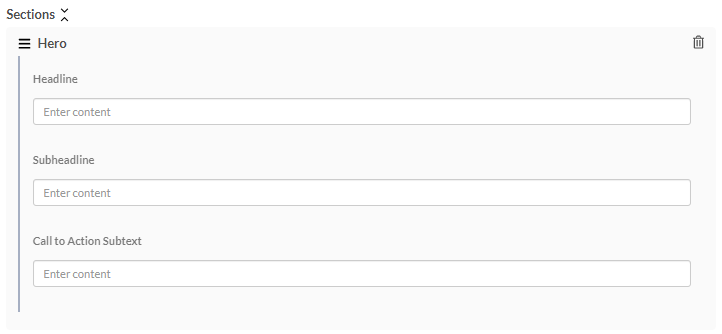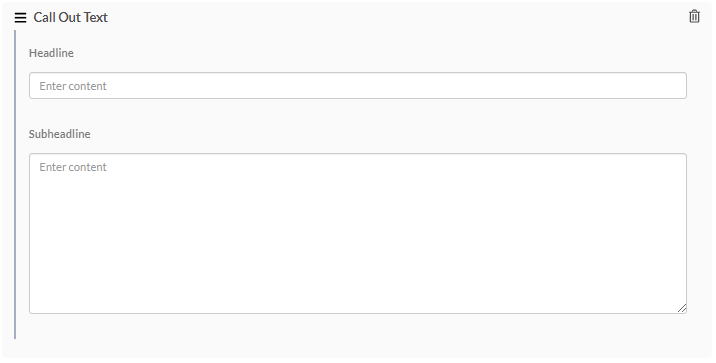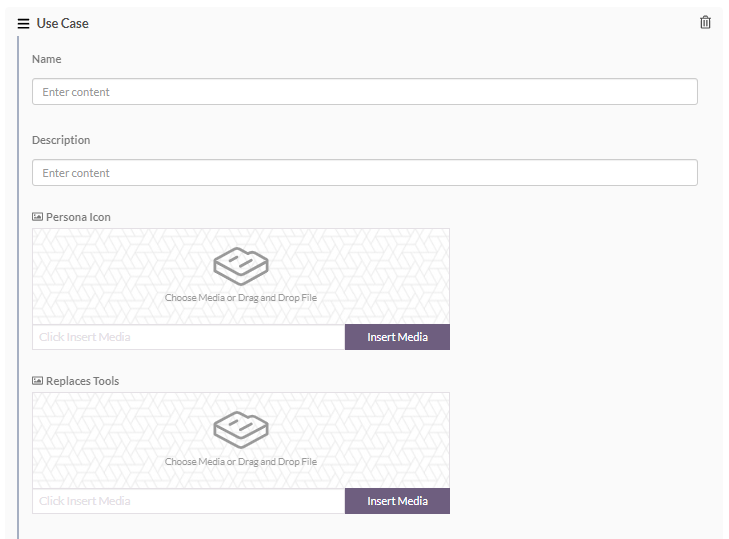 And then we added a Component Picker that allows you to choose different components depending on the layout you would want for your Page:

What's great is if you want to add another Component, all you have to do is click on the plus "+" sign to see all of the Components available for working on that page.

The killer feature is that you can re-order entire sections of the Page by dragging and dropping Components:

Setting up a Page like this is very easy You can see the full configuration of the Page Type in the full video above. But here is a snapshot of what the Page Type configuration looks like:


To make reusing Components across Page Types even faster, when adding a Component to a Page Type configuration, you have the option of creating a new one or adding a previously saved Component.

Clicking on the Add from Library button, let's you choose which Components to add to your Picker: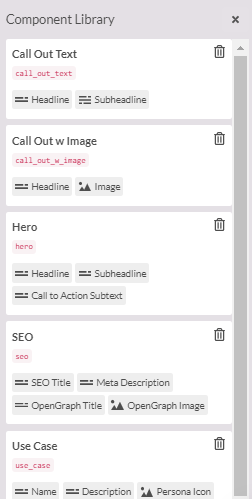 Configuring Components is extremely fast and easy to do. Both your developers and marketers will definitely love it! Best of all, we support over 20 languages and tech stacks which makes it very easy for you to integrate it with your website.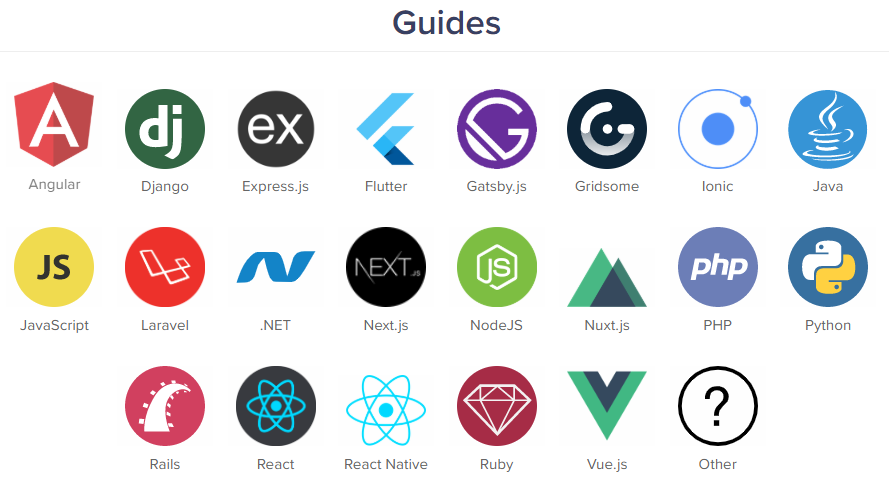 Give Components a try today and never go back to the old way of CMS.
Don't miss a single post
Get our latest articles, stay updated!