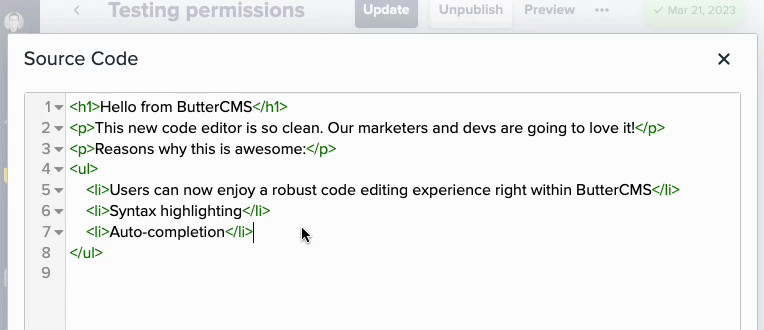 New TinyMCE marketing power-ups for ButterCMS
Posted by Jake Lumetta on June 14, 2023
Things just got really smooth...here is our latest enhancement!
New TinyMCE marketing power-ups for ButterCMS
We are thrilled to announce the latest addition to ButterCMS's growing list of integrations: support for TinyMCE's Advanced Code Editor, PowerPaste, and Export.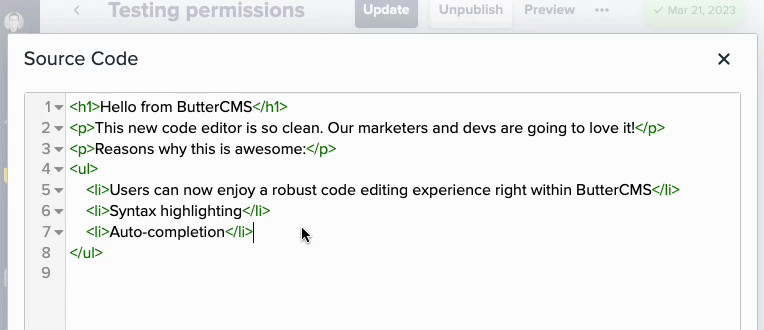 With this enhancement, ButterCMS offers an even more comprehensive set of tools that are designed to elevate the content creation and editing experience. Here's a closer look at the key features this integration brings to ButterCMS:
1) Advanced Code Editor: users can now enjoy a robust code editing experience right within ButterCMS. This feature provides syntax highlighting, auto-completion, and code formatting options, enabling developers and content creators to work more efficiently and accurately.
2) PowerPaste: makes it incredibly easy to transfer content from external sources, such as Google / Word documents or web pages, into ButterCMS. It intelligently cleans up messy content formatting, preserves text styling, and ensures a seamless transition of content without the hassle of manual reformatting.
3) Export: allows users to export their content in various formats, including HTML, PDF, and Word documents. This functionality is especially valuable for creating downloadable content, generating print-ready materials, or collaborating with external stakeholders who require content in specific formats.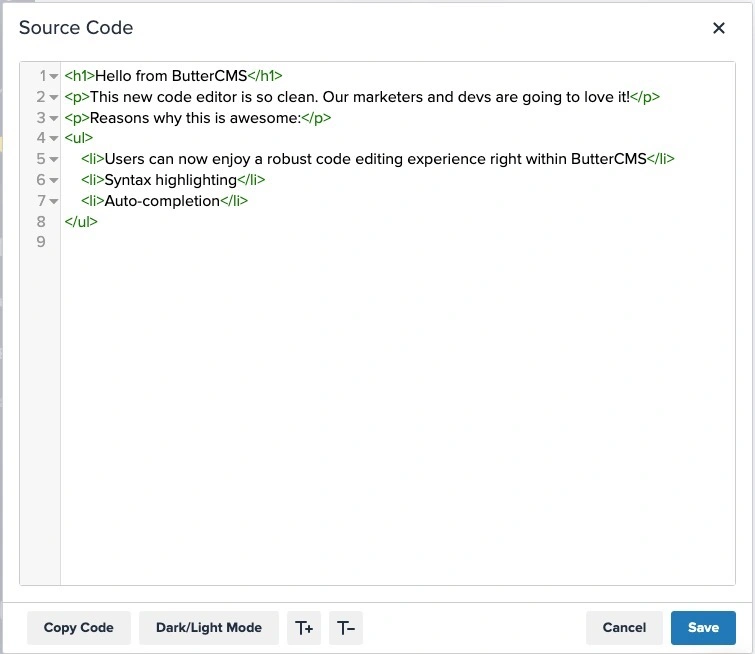 We are committed to continuously enhancing our platform's functionality and providing users with the tools they need to create, manage, and publish content efficiently. The integration with TinyMCE's Advanced Code Editor, Powerpaste, and Export is a testament to that commitment.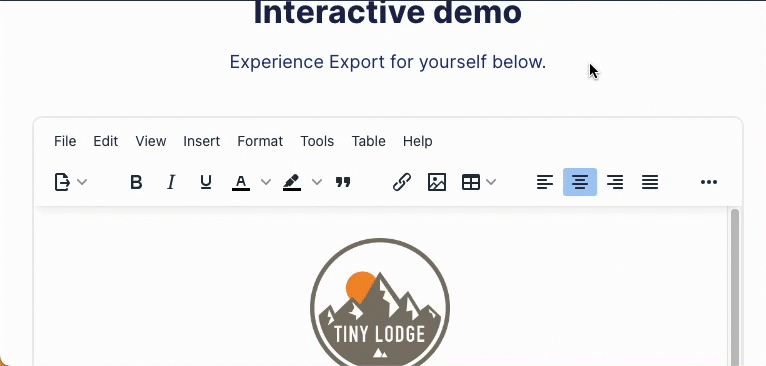 Chat with us or sales today to learn more about how this integration can empower your content management experience. We can't wait for you to try out the new features and take your content creation to the next level with ButterCMS and TinyMCE.
That's a wrap on ButterCMS updates for May. Thank you for being a part of the Butter community and we are excited to share more updates with you next month!
Don't miss a single post
Get our latest articles, stay updated!