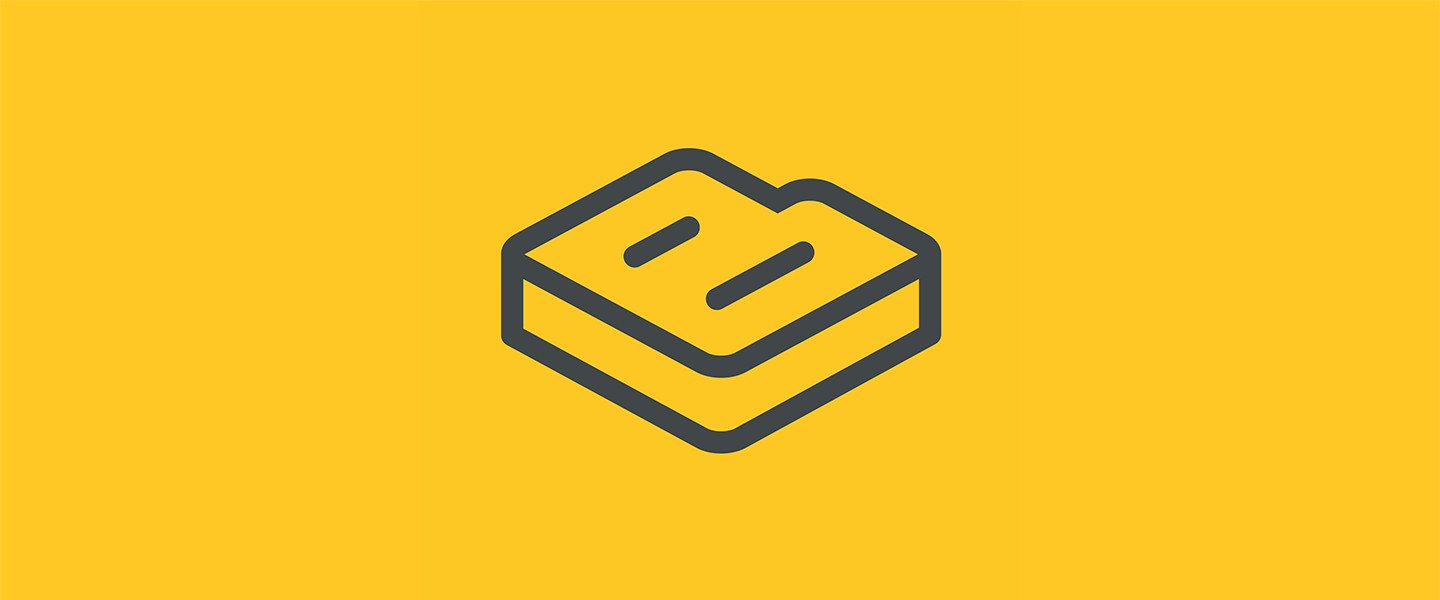 Unpublish Pages, Collection Item IDs, and a New Award!
Posted by Jake Lumetta on June 8, 2021
Another month has passed and we're excited to tell you about everything that happened here at Butter during May!
High Performer Badge for Spring 2021 on G2
We earned the High Performer badge on G2 again this spring. It's really exciting that our performance is garnering positive ratings and love from the community on G2. We have a good streak going over there - we've been rated as a high performer going all the way back to the fall of 2019!
Unpublish Pages
The next update is now you can unpublish pages from Butter. Now, you no longer need to delete and recreate a page if you want to take it off your site. Just simply unpublish it, make some edits to it and publish it when you're ready!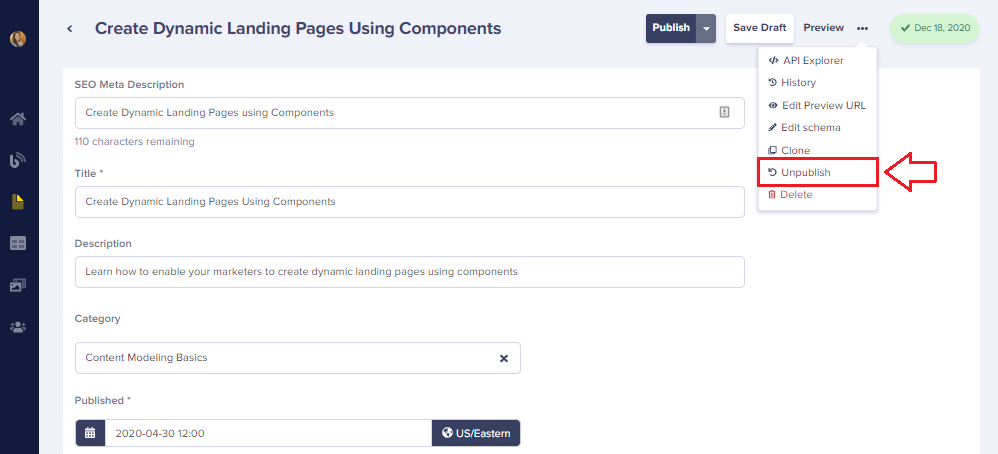 This is a really nice workflow enhancement for content editors.
Return ContentListObject (CLO) IDs in API
The next thing we shipped is adding IDs to ContentListObject in the API. This is for customers who are using our content API, and more specifically Collections.
Now, when you fetch your collection content, you will see a unique ID in the API for all your collection items. This can be really handy when keeping track of updates, and working with your content via our Write API.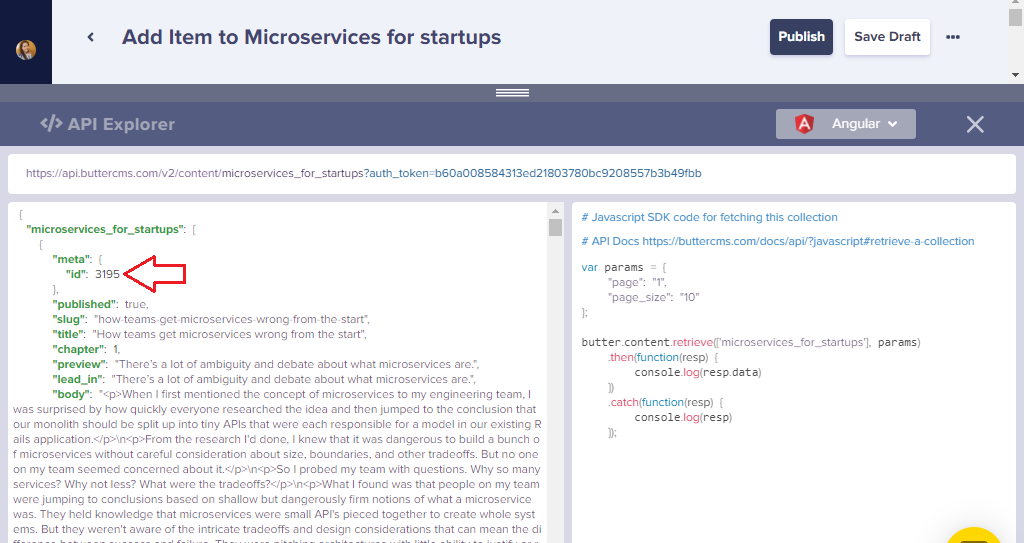 This was a really popular feature request and we were so excited to bring it to everyone - so it's now live!
Hugo Starter Project
We've launched a Hugo starter project which you can access HERE.
Hugo, which is built in Go, is a really nice and fast framework for building sites. It's among the few options for static site generators
Now, if you love Hugo and you want to use it, you can quickly spin up a CMS-powered Hugo project using our starter site, which has ButterCMS fully integrated.
Upgrade API to HTTP2
Another upgrade we did is a really big one as well. We upgraded our API to support HTTP2. What that means is our API now runs over HTTP2 for any customer whose technology supports HTTP2. Very simply put, it means faster websites! There's a whole lot of really technical benefits outlined in this article: HTTP/1.1 vs HTTP/2: What's the Difference?
Add "Invite" Option to Users in the Main Menu
The final thing we did is we added a nice little 'Invite' option here: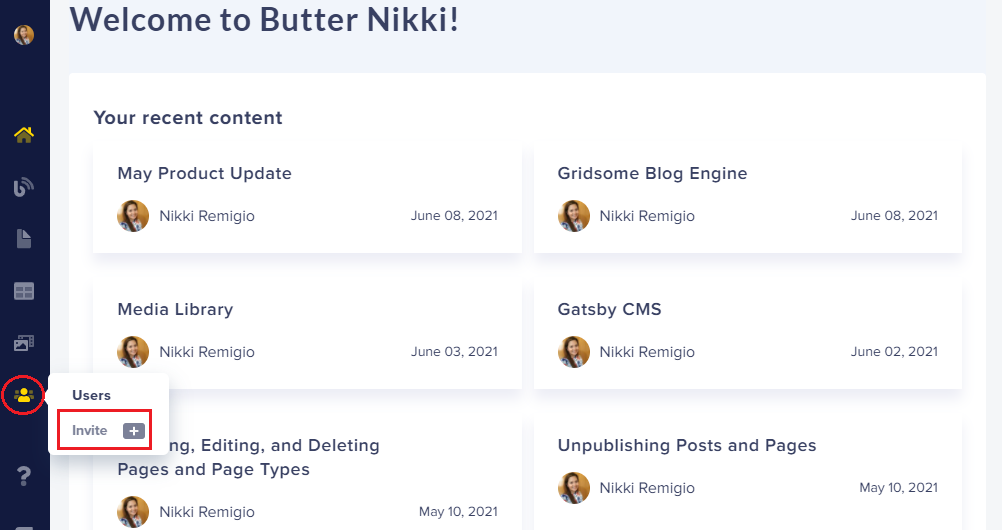 Now you can invite your team from anywhere in the entire ButterCMS dashboard. This is quick and convenient for you to invite your team into your project from anywhere in the Butter dashboard.
So be sure to invite your developers, your marketers, your project managers, and your whole team so you guys can have a great launch to your new CMS powered by Butter!
That covers what we've been up to! We've been really busy working a lot so we're really excited to bring these to you!
Don't miss a single post
Get our latest articles, stay updated!