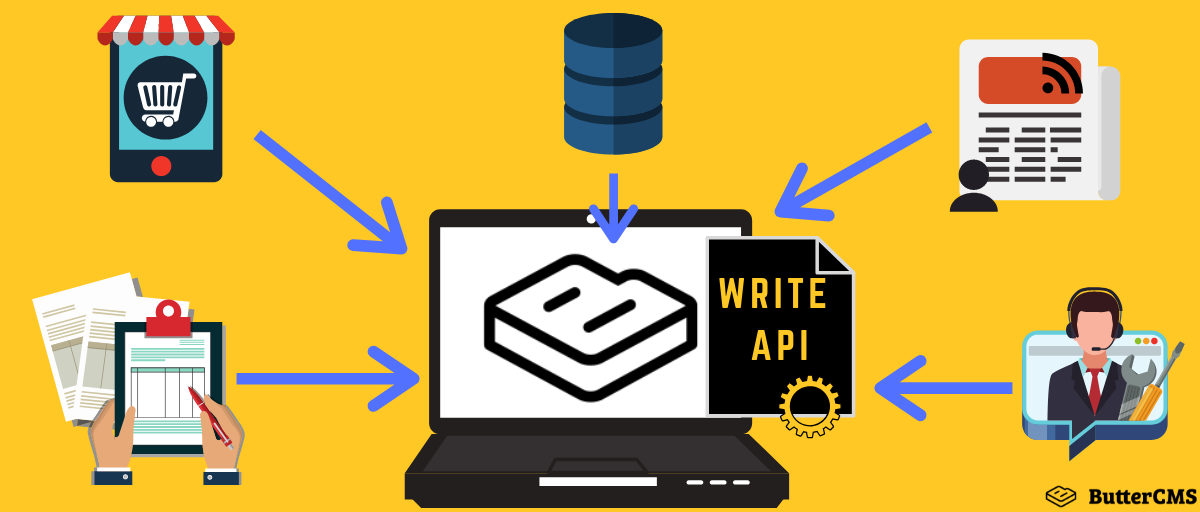 We've Launched a Write API for ButterCMS!
Posted by Jake Lumetta on May 10, 2019
Note: Since the release of these features, we've created a knowledge base article that provides the most up-to-date documentation on how to use this feature. Please click here to learn more: Write API
Butter is designed to be the ideal CMS for marketers and developers. We aim to make integration smooth for developers and our content dashboard makes churning out content easy for marketers. We're designed to be your single centralized place for all of your content so you no longer need to piece together multiple CMS systems; one for your marketing site, one for your blog, one for your landing pages, and some kind of custom CMS for your custom application.
So you can get rid of all of that and you can do all of it with Butter! It becomes the one central place for all of your content. And as usual you know you, our customer, drive our roadmap and it makes our jobs really easy and we love hearing from you.
Recently we've heard from you that often you need the ability to pipe in data from other data sources and sometimes you need to do it at scale. So to further the mission to be your single place to manage all of your content, you can now send data from anywhere into Butter and manage it using our content dashboard and editorial workflows. And then you can power a whole new set of content experiences for your customers.

So let's take a look at some of these examples here.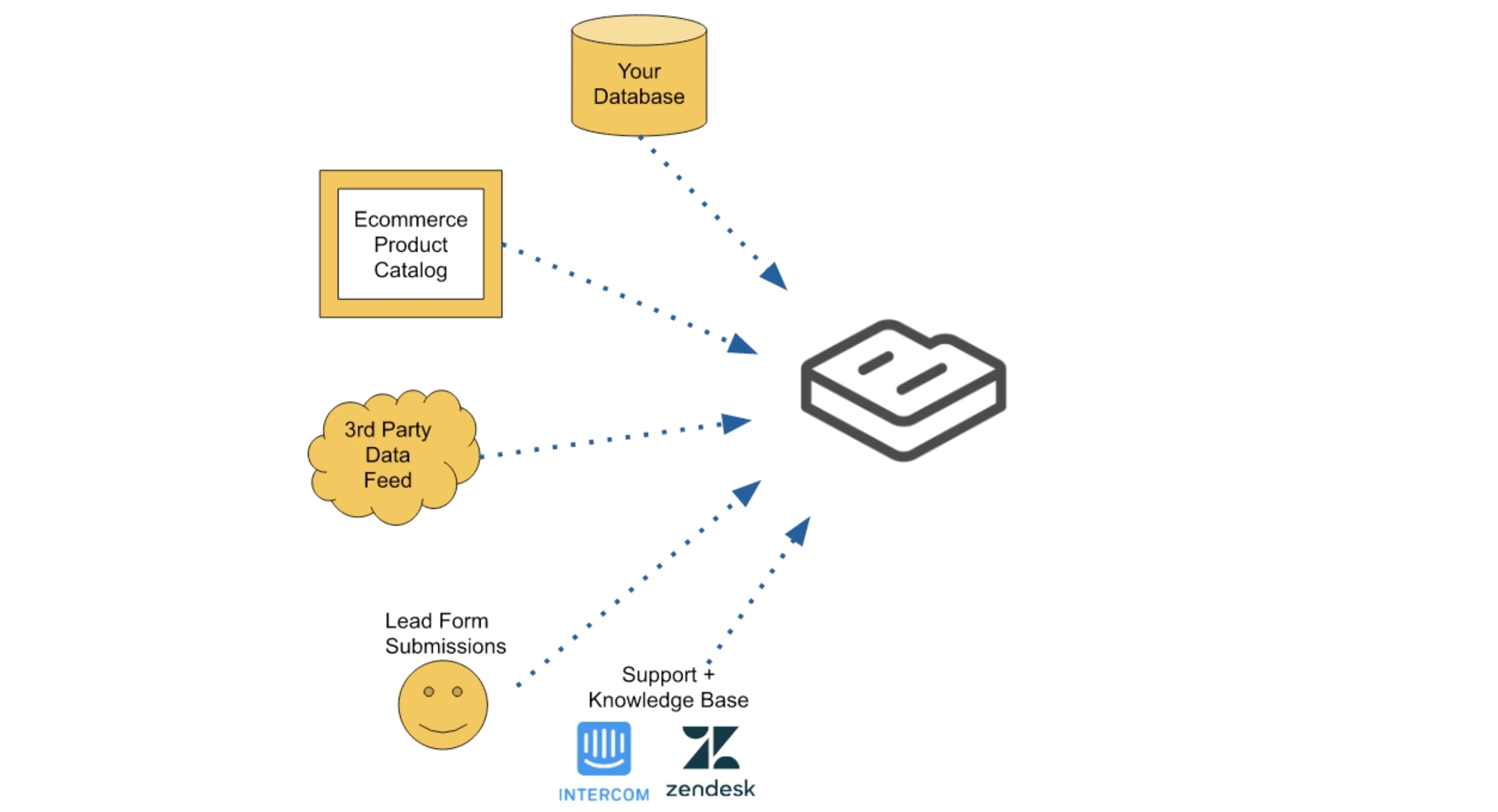 It's really really cool. You can take data from your database - your own private proprietary data and send that into Butter.

E-commerce Product Catalog
If you have an e-commerce site and you have an e-commerce product catalog with some product information, you can now sync that with Butter and manage promotion pages that feature your products and their information.
Third Party Data Feed
You can pipe in third party data sources and data feeds. So if you're partnered with a third party data provider and they have a custom database or something like that, and you want to sort of pipe some of that information into Butter so you can create landing pages with that data for example, you can now do this seamlessly and easily with the right API.
Lead Form Submissions
You can power lead form submissions. So you could have a lead form or contact us form on your site. Users fill out the information and that information gets piped into Butter and now you can see and manage all that user information right from you ButterCMS dashboard.
Support + Knowledge base
And finally just one more example. If you have a support or knowledge base system and you're chatting with customers there, you can then pipe that information from the chats you're talking with your customers into Butter and that could power your FAQ section or FAQ pages on your website.
So these are just some of the very high level examples. And we'll be going into more detail in the coming weeks to show you how to take advantage of this.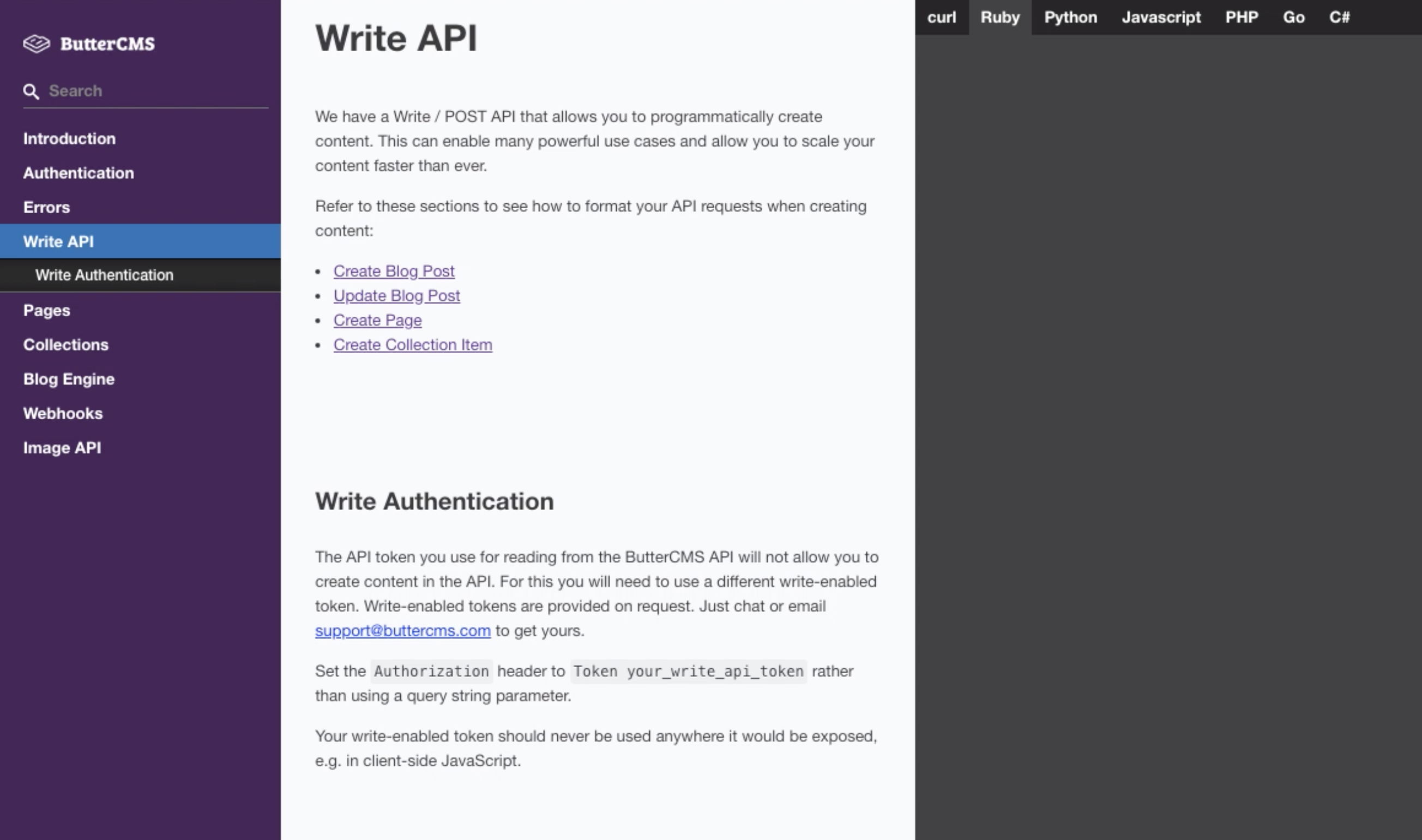 If you'd like to learn more information, be sure to check out our Write API documentation in our docs. It's really simple and easy to use. You can create and update all sorts of content in Butter. And again, we'll be covering more use cases in the future in depth articles. So be sure to subscribe to the Butter blog and create a free trial account so you can stay in the loop. And we love to hear from you if you're interested in learning more about Write API. Cheers!
Don't miss a single post
Get our latest articles, stay updated!