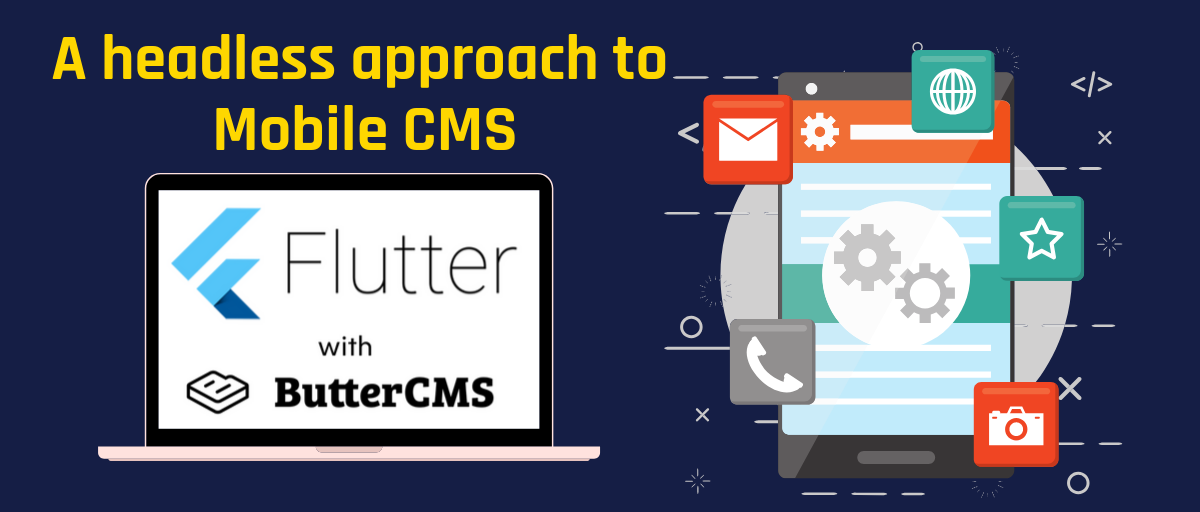 Flutter x Butter: Powerful Cross-Platform App Development
Posted by Jake Lumetta on October 12, 2023
It's finally time to reveal what we've been we've been super hard at work on, secretly churning away at Butter.
Creating a gorgeous CMS-powered mobile app is now easier than ever... Butter now supports Flutter!

We're going beyond the web and we're so excited do it for the first time with Flutter, an open-source mobile application development framework created by Google.
@ButterCMS has created a solution for Flutter developers looking for a headless CMS.

It integrates seamlessly! The API can be used to fetch and distribute content to multiple platforms, making it easy to update content without a code change.

More here → https://t.co/86HOGTotXT https://t.co/PaXa8HMxY3

— Flutter (@FlutterDev) September 19, 2019

Flutter enables beautiful, high-performance natively compiled applications to be built for mobile, web, and desktop from a single codebase with lightening fast development speed. Flutter's SDK is an extremely efficient tool that does a lot of the heavy lifting in the application development process and in less than two years since its launch, has risen to become the cross-performance platform of choice for many developers.
By launching support for Flutter on our ButterCMS platform, we're bringing a headless approach to Mobile CMS. A Mobile Content Management System (CMS) is a centralized single data storage solution that allows managing and distributing content for multiple platforms.
Butter is designed to integrate hassle-free with Flutter, requiring very minimal setup from the developer and is user-friendly for non-technical team members such as content creators to use as well. As an API-first headlessCMS, our API can be used to fetch and distribute content to multiple platforms. Which means content can be updated directly by your content or marketing department without requiring technical knowledge or a code change.
With the rapidly growing mobile app market, Flutter has majorly contributed towards making the process of app development smoother for developers and companies and was an easy pick as our first mobile framework to support. We've developed an in depth guide on how to easily set up and start adding data right away.

Flutter and Butter together empower developers and marketing teams by making more flexible platforms accessible for them to build beautiful, highly productive apps that have the potential to offer multiple solutions and functions to its users. Now with Butter and Flutter, a powerful cross-platform CMS-powered app is easier than ever.
Don't miss a single post
Get our latest articles, stay updated!