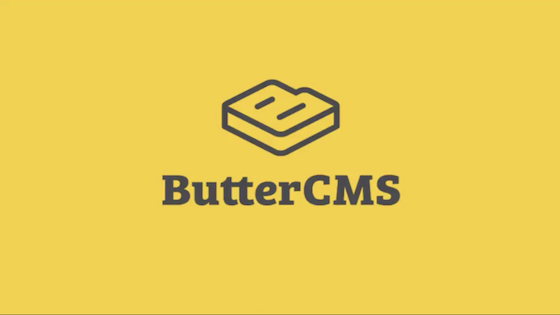 Build a native search experience with our Search API
Posted by Jake Lumetta on September 2, 2021
I hope you all have been well! At ButterCMS, we've been hard at work this month with major new release: a Page Search API!
Build a native search experience with our Page Search API
This has been a really popular request by you, our community, and we're excited to bring this to you! You can now build a native search experience with our Page Search API.
With our Page Search API you can build Search into your website or application. This gives you the capability to enable your customers to search all the great content you've created in Butter and that's on your site. Now you can enable them to search your blog posts, knowledge base articles, tutorials, and more. You can build a nice search experience for your customers to make your content searchable and discoverable.
Search our knowledge base
As an example, we're doing this with our knowledge base here at ButterCMS. All these are built with ButterCMS, and we have a lot of great articles where you can get the most of ButterCMS. So if you are interested in learning more about our components' capability, simply go to the search bar and search for that keyword. It works seamlessly in the way that you expect. So now we have the really nice search results page showing off the list of all the content in our knowledge base where you can learn more about components. It's really simple to implement and you can implement the same kind of experience for your customers, and we're really excited to see what you build with it.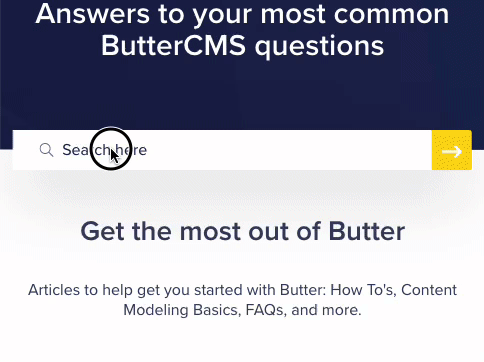 New Case Studies
Another thing I want to mention is we've recently launched some really awesome new case studies with some members of the ButterCMS community. I encourage you to check those out.
We featured Rewards Network, who's using ButterCMS to manage multiple websites and reduce the time it takes them to launch content updates.
We have a nice case study with Radial Spark which is one of our agency partners.
And we have a case study with PickFu a leading consumer research company that's using ButterCMS as a part of their site redesign and alleviate their content bottleneck so that their marketing team can move very quickly without needing to tap on developers to make their content updates.
So be sure to check out those case studies as they highlight some really awesome capabilities at what other customers are managing with Butter.
As always, thanks for being a part of the Butter community and we're excited to tell you about more updates next month!
Don't miss a single post
Get our latest articles, stay updated!